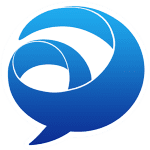 Jabber is a suite of unified communication services enabling instant messaging, phone services, and contact availability (presence) through an application installed on a computer, tablet, or smartphone device.
Features:
VOIP softphone software to make telephone calls using a computer or smartphone over the internet with all the features of a desk phone
Manage your voicemail
Contact availability to list presence as available or busy based on meetings listed in an Outlook calendar or as away when a period of inactivity is detected
Instant messaging to allow text-based chat with other BCIT employees
Group conversations and rooms where multiple BCIT contacts can be brought into one chat message session
Share your screen with BCIT employees in a conversation
Getting started
Ready to start collaborating with your colleagues using Jabber? To use the features of Jabber such as the softphone and chat, you will first need a BCIT phone number (local). By default, all employees with assigned phone numbers are automatically enabled to use Jabber.  See Telephone and Voice for more information regarding phone extensions (locals).
Jabber is part of the standard software suite on BCIT issued computers.
Got a new mobile device and want to use Jabber? All mobile devices require activation before Jabber can be used. Request device activation to get started.
Cost
There are no additional costs associated with this service.