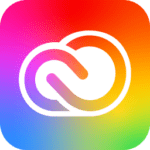 The full suite of Adobe Creative Cloud products offers a host of creative tools for digital imaging, design, web, and video, as well as online services and storage.
Students who are currently enrolled in Full-Time programs can subscribe to Adobe Creative Cloud Pro at no additional cost. The subscription lasts for a one year term from September 1 – August 31 and can be renewed while you have an enrolled status in a Full-Time program at BCIT.
Designed for
­
Support
Adobe Creative Cloud applications is supported by Adobe.
Contact the IT Service Desk if you have issues with your Adobe account.
Cost
Free subscription for the duration of your Full-Time program which is renewed annually.