Everything you need to support your studies and life as a BCIT student.
Kick Start your BCIT experience
Start your academic year off right with Kick Start, BCIT's series of orientation events. Connect with your fellow students, learn more about your program, and explore the range of clubs, services, and activities available to BCIT students.
Learn more
Set up your Multi-factor Authentication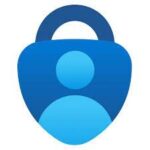 Enhance your BCIT account security to safeguard your information and reduce the probability of unauthorized access. This will be mandatory from January 2024. Stay ahead, stay safe.
Important academic dates
Term openings and closings, registration deadlines, and payment deadlines.
View academic dates
Know your rights and responsibilities
Set yourself up for success by understanding your rights and responsibilities, as well as what's expected of you as a BCIT student.
Learn about student conduct
Access the services you need to succeed.
Whether you're a full-time or part-time student, there are plenty of free services available to you.
Starting out
Health & wellness
Student experience
Money & employment
Connections
Learning resources
Preparing to graduate
Safety