Graduating Student Celebration
Message from the Governor General of Canada
Congratulations to the British Columbia Institute of Technology 2020 Graduating Class!
Graduation is one of the most exciting times in a student's life. It is when it all comes together. When you can finally pat yourself  on  the back  and  say "mission accomplished" before heading off into the next phase of your life.
But this year, things were different. The pandemic changed everything. Yet, despite the hardship and the uncertainty, you rose to the challenge, found creative ways to remain connected, finished your classes online and made the best out of a difficult situation.You should be very proud of yourselves.
No matter what path you decide to follow, I want you to know that the future of this country belongs to you. You are the ones who will shape the years to come. Get involved in your community and in society. Stay open to new ideas, look after others, especially those less fortunate, and take care of the planet. Have passion, vision and opinions.
Believe me, you can accomplish anything with a bit of effort. So dare to dream!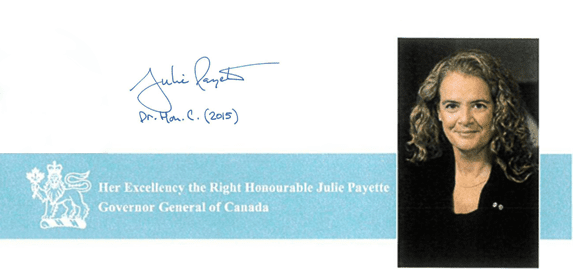 Best of luck in your future endeavours!
Message from the BCIT Alumni Association President
Congratulations graduates, and welcome to the BCIT Alumni Association!
BCIT alumni are everywhere, in every sector, conquering today's complex world, and inspiring all of us to imagine new solutions for the future. We make vital contributions to our local economy every day, and have a far-reaching impact across the globe. This is why BCIT alumni – now 190,000 strong – are highly respected and sought by employers across BC, Canada and beyond. Our alumni are proud ambassadors of BCIT and true examples of why BCIT matters.
So now, as a graduate of BCIT, you are a member of the BCIT Alumni Association. We are committed to helping you succeed in your career and stay connected with BCIT.
Please do stay in touch with the Alumni Association, your fellow alumni, and your instructors! These are the people who can be a key network of support to you now, and throughout your careers.
We know how hard you worked to get here, and we are honored to share this day with you.
Together we can continue forging BCIT's path to inspire the future.
Emil Bosnjak, BCIT Marketing Management, Entrepreneurship '88
President
Share Your Celebrations: #BCITGrad2020