2023 Recipients
Emeritus Faculty are distinguished former faculty employees of the Institute who have practiced a profession with distinction or particular success and have special skills or learning of value to the Institute.
Dr. Maureen Connelly, Faculty Emerita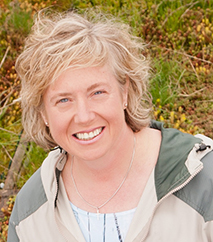 Dr. Maureen Connelly was the Director/Faculty, BCIT Centre for Architectural Ecology – Collaborations in Living Architecture, Acoustics and Building Science.  Dr. Connelly founded the Centre through the development of the BCIT Green Roof Research Facility in 2002. The research was funded by numerous industry partnerships and Maureen's receipt of this institute's first major NSERC award. In 2012 Dr. Connelly developed the Centre's advanced acoustics lab which supports BCIT Building Science graduate programs and current research. Through the Canadian Foundation for Innovation, industry projects and internal grants have funded the development of the Sound transmission suite which will be completed this year. As faculty, her research foci include quantification of the acoustical capacity of living architecture to enhancement of personal and shared soundscapes, predictive indicators for sound quality of outdoor space, product development for noise control and acoustical integration into whole building systems.  Dr. Connelly supervised graduate students focused on material characteristics of absorption and scattering, sound transmission and building enclosure design – including the use of living architecture, post-occupancy of passivhaus in BC, and the use of ambisonic and virtual reality in acoustic design.Dr. Connelly has published papers on the research topics of living architecture and acoustics and speaks on these topics as invited special topics speaker locally at the University of British Columbia, University of Calgary and to global audiences, including the Pontificia Universidad Catolica de Chile, Portland Ecoroof Symposium, City of Copenhagen (Environmental Engineering), Alberta Sustainable Building Symposium  and at the Zurich University of Applied Science.
Dr. Hassan Farhangi, Faculty Emeritus
Hassan Farhangi PhD, SM-IEEE, PEng is known for his pioneering work in the design and development of Canada's first Smart Microgrid on BCIT's Burnaby Campus in BC from 2007 onwards, as well as for establishing and leading a Pan-Canadian Strategic Research Network in Smart Microgrids hosted by BCIT and comprising of a large number of research-intensive universities (NSMG-Net) in Canada from 2010 to 2016, which trained hundreds of graduate students and published numerous peer-reviewed research papers. Prof. Dr. Hassan Farhangi is an industry and academic veteran with extensive interdisciplinary research and HQP training experience in Smart Grids, Renewable Energies, Electric Utility Systems and Energy Management System (EMS) research in North America and Asia. Internationally recognized researcher and leader for his contributions to Smart Grids research as Principal Investigator and Scientific Director of two joint government/industry funded Pan-Canadian Strategic Research networks, involving Canadian Universities, Government Institutes, Electric Utilities and Private Sector in Interdisciplinary Research into Smart Grids and Cyber Security. His patents, papers and textbooks are frequently cited by researchers in Smart Grids. He has also served as Nominated Member of various international standardization committees, including IEC CSC TC57 WG17 (DER extension of IEC 61850), Cigre WG C6.21 (Smart Metering Standard), Cigre WG C6.22 (Microgrids Evolution Roadmap) and Cigre WG C6.28 (Hybrid Systems for Off-Grid PS). Dr. Farhangi retired from his academic and research appointment at British Columbia Institute of Technology (BCIT) in Sept 2022.
Russell Oye, Faculty Emeritus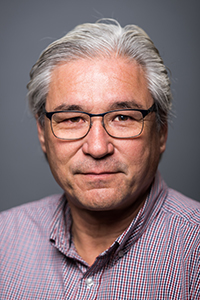 Russell was recently the Interim Associate Dean of the BCIT Marine Campus and the Acting Associate Dean of the Motive Power Center of Excellence. He is a National Council member of the Canadian Institute of Marine Engineering (CIMarE), CIMarE representative to the Canadian Marine Careers Foundation and Chair of the Vancouver Mari Tech 2023 Conference. Russell has a Masters Degree in Education, Diploma in leadership and development and a certificate in post secondary administrative justice. Within BCIT Russell has taught, trained and mentored students at the Marine Campus, in the Engineering Cadet Program, Motive Power Center of Excellence and has performed applied research at the Emission Reduction and Research Test Hub. Russel has been with BCIT for 25 Years.
Jean Scribner, Faculty Emerita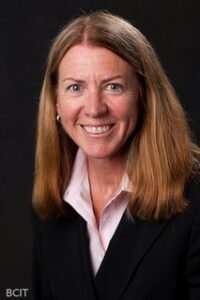 Jean joined the Communication Department in January, 1980.  She taught business and technical communication in over 25 different BCIT programs and served as Program Head Curriculum, working with Communication Department and Program faculty to update curriculum and facilitate development of new courses.  She was invited to Singapore to review the curriculum of Ngee Ann Polytechnic's English program.  Before BCIT, Jean taught at Kwantlen, SFU, and University of Victoria (in the prison university education program).  Jean volunteered during Convocations and served as the Chair of the Internal Panel for Program Review of proposed new BCIT credentials. As a consultant, she has written manuals and delivered training programs for a variety of organizations in the Lower Mainland and Alberta, such as Canada Post, BCAA, and BC Hydro.  Jean is the Canadian adapter of Business Communication Essentials.  Now in the development of the sixth edition, the text is used in colleges and universities across Canada.