COVID-19 Updates
Tuition fee deferrals
StudentAidBC applications for full time and part time students for the 2020/2021 school year (beginning on or after August 1, 2020) are expected to be available in mid-July. Please continue to monitor the StudentAid BC site for updates on application availability. In the meantime, students may apply for a temporary fee deferral.
COVID-19 financial supports
For information on financial supports during COVID-19, please visit Emergency Funds.
Loan Repayment
As of March 30, 2020, all student loan repayment and interest charges will be paused for 6 months. During this time, borrowers will still be able to make payments that will be applied directly to their loan balance. Learn more.
Service updates
To best support the need for physical distancing in response to recent COVID-19 developments, BCIT Student Financial Aid & Awards will be conducting all work by phone or email until further notice.
For assistance, please contact us by phone or email during our regular business hours:
8:30am – 4:00pm, Monday to Friday
Submitting applications
We are currently able to accept the Part-Time Studies Application form by email. For information on how to submit other applications, please contact us.
Funding your education starts here
Important information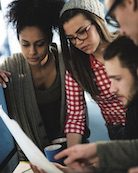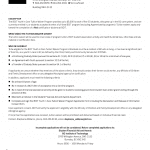 Mandate:
It is Student Financial Aid and Award's mandate to provide an effective and comprehensive program of need-based and achievement-based awards and services to assist qualified students to access and work towards completion of their BCIT education and training.
Quality service standards:
Student Financial Aid and Awards must operate within the context of the administrative compliance expectations of the BC government and the government of Canada. In addition, all SFA&A Coordinators and Advisors are members of the Association of Student Awards Personnel of BC and the Canadian Association of Student Financial Aid Administrators, and as such are expected to adhere to their respective Codes of Ethics.
Read more about SFA&A Customer Service Standards and Code of Ethics [PDF].