Congratulations, student award recipients!
This celebration is for you, with over 600 BCIT students having received awards this year. We are very proud to recognize your success, which has been demonstrated by your academic achievement, outstanding leadership, and positive contributions in our community. Congratulations, students, and thank you, donors, who make many of these awards possible.
Featured awards
These achievement awards recognize outstanding BCIT students that exemplify excellence, both as students in their programs and as leaders among their peers.
The Governor General's Academic Medal is presented each June to the student who obtained the highest overall weighted average in the last two academic terms who is graduating from a full-time two-year Technology diploma program at BCIT. This award is presented  to Krystal Wong, upon completion of the Diploma in Computer Systems Technology, in the school of Computing and Academic Studies.
With her classmates, Krystal enjoyed the lifelong friendships made during long nights studying and building projects. Krystal received the Toshiba Mobile Computing Award as the top graduate of the Computer Systems Technology program, then subsequently hired as a full-stack software engineer upon graduation. She's excited to continue collaborating with others to build something from scratch and watch as their vision for a project takes shape.
Congratulations, Krystal!
The Lieutenant Governor's Medal recognizes students who have excelled in promoting diversity and inclusion, civic engagement, and acted to transform society by answering the call to reconciliation. This award is presented to Abhijit Bhadra, upon completion of the Diploma in International Business Management.
In addition to graduating from his program, Abhijit also completed the Peak Leadership and Intrapreneur Edge Program, and volunteered for various BCIT community events, including  IxL, Big Info, and Industry Nights. He was the Set Representative for all four academic terms of study and was the Co-President for the International Business Management Club for the academic year 2020-21. Abhijit further served the BCIT community as  a Global Education Ambassador, helping students explore learning opportunities abroad, as well as becoming certified as a QPR Suicide Prevention Gatekeeper,  supporting vulnerable and at-risk students. Upon graduation, he was immediately hired at a logistics and transportation company. Abhijit's leadership, enthusiasm, and kindness made him a valued member of the BCIT community.
Congratulations, Abhijit!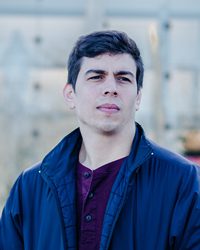 This award recognizes a student who has achieved an excellent academic record and contributed in a positive way to the life of the Institute or the community at large. This award went to Anthony Marques upon completion of the Bachelor of Architectural Science.
Anthony was born and raised in Venezuela. He left his native country after starting his professional studies in architecture to continue his studies at BCIT. Anthony is passionate about design and thinks it is a powerful tool with a unique ability to impact people's lives and is interested in how a focus on building sustainability could be beneficial for the environment. At BCIT, he enjoyed learning from his peers and faculty, who are local experts in the architectural field. Anthony is currently working as an architectural designer and technologist to gain valuable experience prior to pursuing his master's degree in architecture.
Congrats, Anthony!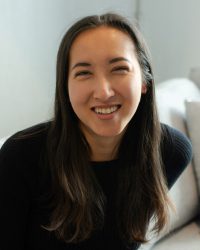 This award recognizes a student who has achieved an excellent academic record and contributed in a positive way to the life of the Institute or the community at large. This award is presented  to Carrera Caldwell upon completion of the Advanced Diploma in Business Management, in the School of Business + Media.
Carrera has been passionate about design and lifelong learning since completing her diploma in New Media Design, and is currently enrolled in Bachelor of Business Administration at BCIT. Her natural leadership and empathetic personality helped build relationships and foster an online community during the pandemic and she continues to advocate on behalf of her peers. She recently founded a digital web studio that concentrates on providing affordable marketing solutions to small business in Vancouver while also creating opportunities for BCIT practicum students.
Congratulations, Carrera!
This award is presented to a student who has achieved a first-class average, demonstrated strong teamwork skills, and demonstrated active participation in student activities that have brought recognition to the Institute. This award is presented  to Melody Oh upon completion of the Computer Systems Technology Diploma.
Melody's motivation, excitement, and genuine passion made her a well-respected member among her classmates and faculty, and was a fixture of group gatherings and late-night study sessions. She was the executive secretary of Coding-4-all, a Set Representative in her program, a campus ambassador for NwHacks, and the executive treasure of Women-in-Computing—all while maintaining an excellent GPA.
Congratulations, Melody!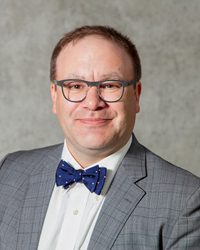 This award recognizes a student who has achieved GPA of 70 percent or higher and demonstrated outstanding leadership and service to the BCIT community or the community at large. This award was presented to Brett Ballah upon completion of the Diploma in Airport Operations.
Brett demonstrated how leadership shines through both large and small actions. When BCIT pivoted online, Brett brought forward the idea to bring the capstone projects of his fellow Airport Operations graduates online, helping to create a web design class – a successful approach to teaching and learning that continues this academic  year. Brett views leadership as bigger than a particular project or a specific moment, and found it rewarding to work with students to empower each other to solve complex problems, which was the foundation of his time at BCIT. He is more than ready to help lift the aviation world back off the ground following the pandemic!
Congratulations, Brett!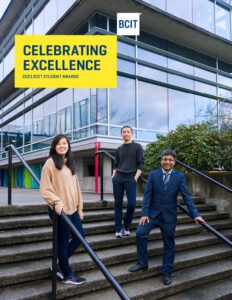 Student Awards Program
The Student Awards Program highlights our high-achieving students, the significance of the donor-funded awards they have received, and the generous donors that support our students' success.
Our generous donors