Welcome to the BCIT Respect, Diversity, and Inclusion (RDI) website. Here you will find:
Purpose
The RDI department helps BCIT foster a respectful and inclusive working and learning environment by creating awareness and belonging through education, events, and training.  The RDI team provides assistance and support to individuals with concerns of bullying, harassment, and discrimination and strives to help people resolve conflicts informally. We also assist individuals who have formal complaints and coordinate workplace investigations.
As a stand alone department the RDI office reports directly to the President's office.
BCIT Standing in Solidarity Against Racism and Injustice
We have witnessed and heard about the many incidents of race-based violence within Canada and around the world. This ongoing struggle has highlighted the systemic racism that persists against Indigenous, Black, and other People of Colour (IBPoC). They are continually subjected to harassment, discrimination, and violence, rooted in white supremacy and racism.
The Anti-racism Framework is a collaboration of various people from across the BCIT community who committed to moving BCIT forward. This Framework aims to address racism against Indigenous people, Black and African Diaspora communities, and all other racialized groups as well as intolerance based on the intersecting identities of ethnicity, country of origin, religion gender, sexual orientation, ability, and neurodiversity.
We strongly encourage our BCIT community to get involved and support this important work. BCIT offers many avenues to further increase your knowledge of anti-racism, diversity, and inclusion, such as online learning modules, the RDI monthly staff newsletter, and Diversity Circles events to name just a few. The priority actions are: Education and Raising Awareness; Data Collection, Analysis, and Utilization; Human Resources and Policy; and Inclusive Learning Environment.
BCIT takes the physical and psychological safety of our community very seriously, and has a zero-tolerance policy towards racism and injustice. We are committed to providing a learning and working environment that is inclusive and respectful to all, and as such, condemns any and all forms of discrimination and harassment.
As embedded in our BCIT values, we champion diversity of experiences, ideas, cultures, and perspectives, fostering a community permeated with equality and inclusivity. To that end, BCIT is committed to:
Ensuring all employees receive training on diversity, inclusion, and anti-racism.
Actively working to ensure employees come from diverse groups and represent the communities within which we live and work by creating equitable hiring practices to remove systemic barriers and unconscious bias.
Acknowledging that BCIT is located on the unceded territory of the Sḵwx̱wú7mesh (Squamish), səl̓ilwətaɁɬ (Tsleil-Waututh), and xwməθkwəy̓əm (Musqueam) First Nations.
Honouring all Indigenous peoples including the First Nations, Metis, and Inuit. And recognize that the relationship with Indigenous peoples in Canada has been troubled and must be reconciled.
Providing platforms and training to staff and students to address issues of racism, diversity, unconscious bias, and allyship.
Supporting Indigenous Initiatives, the Respect, Diversity, and Inclusion Department, and other community groups and ensuring these critical services continue to respond to racist behaviour.
Continuing to provide a complaint mechanism for anyone who is subjected to such behaviour within the BCIT learning or working environment through various channels, including the RDI department.
Everyone has a responsibility to oppose and challenge racism. We all have unconscious biases that affect the way we view and respond to our surroundings. From the most mild bias to the most extreme, we can objectively look at the impact we have on our world and try to make it better through self-awareness and action. We cannot fight racism with an attitude of complacency.
Educate yourself.
Self education is an ongoing process and we must work to recognize our own privilege, biases, and systemic discrimination. Understanding the role we all play is the first step in preventing and addressing racism. These books are a great starting point:
Subtle Acts of Exclusion: How To Be An Antiracist by Ibram X. Xendi,
White Fragility Why it's so hard for white people to talk about racism by Robin DiAngelo
they said this would be fun: Race, Campus Life, and Growing Up by Eternity Martis
Biased: Uncovering the Hidden Prejudice That Shapes What we See, Think, and Do by Jennifer L. Eberhardt
Blind Spot: Hidden Biases of Good People by Mahzarin R. Banaji & Anthony G. Greenwald
Free online courses.
Move from silent bystander to an active ally.
Remember, silence empowers the oppressor. Learn what you can do when you witness racism or other forms of bigotry.
Read – Subtle Act of Exclusion: How to understand, Identify, and Stop Microaggressions by Tiffany Jana and Michael Baran
If you have Privilege, acknowledge it.
So You Want To Talk About Race by Ijeoma Oluo
Me and White Supremacy by Layla Saad
Take the  #DifferentTogether Pledge
Other Resources for education and understanding:
Do you need help?
Mental health and wellness supports are available for students through Counselling & Student Development and for staff and faculty through Homewood Health.
If you have experienced discrimination or harassment while studying or working at BCIT please contact the Respect, Diversity, and Inclusion office.
RDI Services and Initiatives
Diversity & Inclusion Awareness
Respectful Workplace Training
Conflict Resolution
Creating a culture of consent – Consent Tea Video
Canadian Centre for Diversity & Inclusion (CCDI) membership
Pride at Work Canada membership
Pink Shirt Day
The RDI Department also supports Diversity Circles.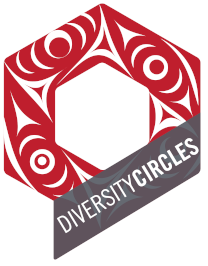 Recognizing that more resources were needed to support and engage diverse groups in post-secondary education, the Diversity Circles project was founded in 2015. Diversity Circles supports staff, students, alumni, and the public with a series of panels, workshops, conversations, tools, and connections to support an effective model to engage with increasing diversity positively, sensitively, and strategically, by leveraging the power of community-based expertise, to drive responses to diversity and empower all participants in the diversity conversation. ASL interpreters are provided at every Diversity Circle event. A major contribution to the community is the "Moving Forward: Let's Talk Anti-Racism" video. The Diversity Circles team has delivered over 100 workshops, launched mentoring and networking programs, and shared their findings across Canada.
Contact Us
Jackie Gruber, Director 604-451-6721
Tanya Buschau, Advisor 604-432-8538
Leah Gobin, Advisor 604-432-8782
Wendy McLeod, Coordinator 604-432-8409
Office Telephone: 604-432-8409 or 778-554-3190
Confidential Email: respect@bcit.ca
Office Location: SW01 1550 Burnaby campus
Please Note: Our voicemails and emails are only monitored by the RDI team. Your privacy and confidentiality is important to us.
We acknowledge that BCIT campuses are located on unceded Indigenous land belonging to the Coast Salish peoples, including the territories of the xʷməθkwəy̓əm (Musqueam), Səl̓ílwətaʔ/Selilwitulh (Tsleil-Waututh) and Skwxwú7mesh (Squamish) Nations.