Helping you succeed at BCIT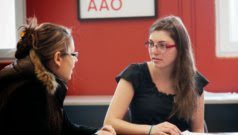 Free Writing Tutoring available in person resumes September 20th
WriteAway offers BCIT students the opportunity to submit their work online
Explore tools and techniques to help you improve time management, prioritization, retention, note-taking and more.
Find out more about individualized support with a Learning Strategist.

Visit a drop-in Learning Skills Seminar @ the DTC on Tuesdays from 2-4 and at the Burnaby Campus on Wednesdays from 2:30 – 4:30.
 Join our team, earn money, and help students with their academic or writing skills.  Hiring Civil Engineering, CST, Marine and Biomedical tutors for Burnaby, BMC, and DTC.