MediaWorks is a digital workshop where students can create, innovate, and collaborate to turn their ideas into life. We offer a creative space, industry standard equipment, and professional guidance from our team to help you succeed.
Scott has worked at MediaWorks for over 17 years and during that time has had plenty of experience with audio and video projects. With the recent expansion of MediaWorks offerings he accepts the new challenge of creating with 3D printing, 3D scanning and laser cutting.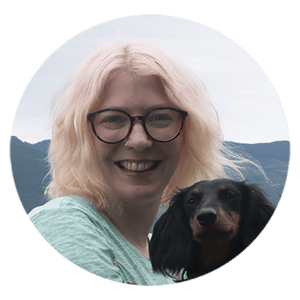 Amy is a creative multi-media arts generalist with a teaching and industry background. She can help you to develop your project using photography, graphic design, video, audio, 3D, and interactive media.
Brings expertise in CAD design and additive manufacturing with an engineering background. He has a passion for maker space technologies and finds delight in helping out students complete projects related to prototyping, audio video editing, graphic design, helping bring these ideas to life.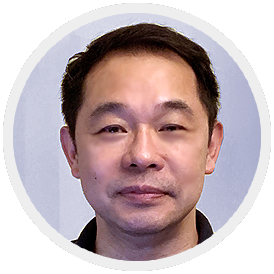 Richard Te (On leave)
Richard brings a wealth of knowledge and experience in digital design and education development. He has a passion for maker technologies and enjoys working with students to find creative solutions for multi-disciplinary projects.
Project Consultation
To keep with our COVID-19 safety protocols, all consultations will be done through telephone or video conferencing. To book an appointment, email mediaworks@bcit.ca

Cost: Free of charge if you're nice.

3D printing
3D printing is an additive manufacturing process where a CAD or a 3D model is made into a physical object by adding material layer by layer to build volume. It is mainly used for rapid prototyping.

Material: PLA – a polymer made from renewable resources such as corn starch.
Requirement: an STL or OBJ file is required to print
Cost: $ 0.10 / gram of material used

Laser cutting & engraving
Laser cutting is CNC process where a focused laser beam is used to accurately cut through a material.

Material: draft wood, plywood or acrylic
Requirement: .svg or any vector file for cutting, .jpg or .bmp file for engraving
Cost: $ 0.10 / minute +  material cost

Large Format Printing
Print your custom event posters, presentation boards and construction plans using our top of the line Epson Colorsure P20000 printer, designed for high-production photographic, fine art and indoor display graphics printing.

Requirement: PDF file
Cost: $5.00 / square ft for full color prints
$2.50 / square ft for engineering, architecture plans

Audio and Video Recording
(staff only)
Our quiet casting studio is ideal to record onscreen demos and audio recording.

Software: Camtasia, Audacity
Cost: Free

Video Transfer
(staff only)
Transfer your video tapes onto DVDs or MP4

Formats: VHS, MiniDV, DVD
Cost: TBD
Open Source 
Open Source Software
This software list can be used to support the development of Open Education projects at BCIT, including some helpful links on how to use  them.
launch
Audio Recording
Using Audacity
Audacity is a free, open-source, multitrack audio editing application that can be used to record live audio, edit sound files, change the speed or pitch of a recording, and more.
launch
3D Printing
Exporting a Revit model to STL File
Use STL Exporter 2020 to customize and export your Revit model to an STL file.
launch
3D Printing
Exporting a SketchUp model to STL File
To export a SketchUp model to an STL file, first make sure that your model meets the basic recommendations for 3D printing.
launch
Laser Cutting
Laser Design Basics
Learn how to prepare your files for laser cutting.
download
Recommended LinkedIn Learning Courses
To access these courses, please login to LinkedIn Learning using your BCIT credentials. Follow this link to know more about LinkedIn Learning.
3D Printing
Design for Additive Manufacturing: FDM
Fused deposition modeling (FDM), also known as fused filament fabrication (FFF), is a common type of 3D printing.
launch
3D Modelling
Learning Tinkercad
Tinkercad is the free online app that makes it easy for anyone to get started in 3D design and CAD.
launch
Video Editing
Camtasia 2020 Essential Training: The Basics
Get started with Camtasia 2020, a complete elearning and screencast creation suite that allows you to capture and edit video, create interactive experiences, and publish elearning assets.
launch
Maker Tools
Ultimaker S5 printer with the Air Manager and Material Station

Offers reliable dual extrusion on a larger scale.
Build volume: 330 x 240 x 300 mm (13 x 9.4 x 11.8 in)
Down to 20 micron (0.001 inch) layer resolution

Ultimaker S3 Extended

Delivers high-quality, composite-ready performance – in an efficiently compact size.
Dual extrusion with a build volume of 230 x 190 x 200 mm (9 x 7.4 x 7.9 inches)
Down to 20 micron (0.001 inch) layer resolution

Glowforge Plus Laser Cutter and Engraver

Maximum material depth: 18″ (455 mm) for Basic and Plus; unlimited for Pro
Maximum material width: 20″ (515 mm)
Cutting area: approx. 11″ (279 mm) deep and 19.5″ (495 mm) wide
Maximum material height: 2″ (50mm)
Maximum material height with tray: 0.5″ (13mm)

Cricut Maker

Handles fabrics, leather, paper, and balsa wood with effortless precision.
Cuts sewing patterns in just a few clicks.

Vaquform

Professional-grade thermoforming made compact, affordable and easy-to-use.
Hybrid Vacuum System – does not need a separate vacuum unit.

EinScan-SE 3D Scanner

Easiest 3D scanning experience for non-technical users
Dual scan modes: Auto Scan and Fixed Scan
Easy to operate and great price-to-performance ratio

Augmented Reality / Virtual Reality Headsets
Please note that VR headset use is temporarily unavailable due to an upcoming MediaWorks expansion and the development of Covid-19 cleaning protocols.

HTC Vive

Precision eye tracking – consistent, accurate eye movement tracking

Oculus Quest All-in_One VR

Oculus Quest is our first all-in-one gaming system built for virtual reality.
Play almost anywhere with just a VR headset and controllers.
Six degrees of freedom

Hololens 2

HoloLens 2 offers the most comfortable and immersive mixed reality experience available.
Touch, grasp, and move holograms in ways that feel natural.

Hololens

Microsoft HoloLens (1st gen) is the world's first fully untethered holographic computer.
HoloLens redefines personal computing through holographic experiences to empower you in new ways.

Computer Workstations
Microsoft Surface Studio Pro

Touch screen Includes Surface Pen, Surface Keyboard, Surface Mouse
Intel® Core™ i7-6820HQ CPU @2.70GHz, 2712 Mhz, 4 Cores, 8 Logical Processor

Alienware Aurora R8 Gaming Desktop

Intel® Core™ i9-9900K CPU @3.60GHz
Nvidia GeForce GTX™ 1050 Ti
14GB Dual Channel DDR4 at 2666MHz
512GB M.2 PCIe NVMe SSD (boot) + 1TB 7200rpm sata 6gb/s (storage)

Mac Pro 3.5GHZ 6-Core Xeon

3.5GHZ 6-Core Xeon Intel Xeon E5 with 12MB L3 cache and Turbo Boost up to 3.9GH

Print Shop
Epson SureColor P20000

Designed for high-production photographic, fine art and indoor display graphics printing.

Epson Expression 12000XL Photo Scanner

Large-format scanning up to 12.2″ x 17.2″
2400 x 4800 dpi resolution
Superior image processing and fast warm-up LED lamp
One-touch colour restoration, dust and grain removal

Seal 210M Dry Mount Press

table-top, heat-activated dry mounting system.
It utilizes uniform heat and pressure to mount, laminate on substrates up to 1″ thick.
| | | |
| --- | --- | --- |
| No current events scheduled | | |
Questions? We are here to help!
Email us at mediaworks@bcit.ca or give us a call at 604-454-2220.
For faculty and staff, kindly fill out and attach the job request form with your email.
MediaWorks is located at SE14 – Room 250, main floor of the library.