Welcome to BCIT!
Kick Start is BCIT's orientation programming, designed to help all new and returning students settle in to the start of their new term. Attend your program orientation and learn about your new community and the various resources that you can tap into during your time at the institution through the Student Success Hub.
Program orientation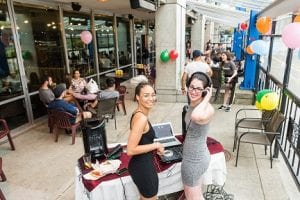 Whether you're a new or returning student, your first step at the start of each new term is to participate in your program orientation. This is where you can meet your classmates and instructors, and learn more about your courses and what to expect during your upcoming term at BCIT.
Check back in late July for the Fall 2021 Program Orientation schedule.
International students
Visit International at BCIT for details on the Fall 2021 International Orientation. The International Student Orientation is for all new international students beginning a full-time program at any BCIT campus in September 2021 (including incoming exchange students).
Finding your way around campus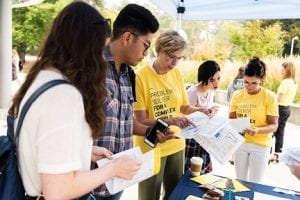 Programs will be offered in-person again this Fall 2021, so, with this in mind, it's a good idea to familiarize yourself with your campus so you feel comfortable getting to where you need to go.
Campus Maps
Reminder: You must complete the COVID-19 Pandemic On-campus Guidelines course in the Learning Hub before attending campus in-person.
Get involved
At BCIT, academics aren't the only factor that contribute to student success.
Kick Start calendar of events
Kick Start activities don't end on your first day. We have activities planned for you throughout the month of September to help you 'kick start' your BCIT journey.
Keep an eye out for the Fall 2021 Kick Start Calendar of Events to check out the full details of events and activities available to all students on all BCIT campuses. You'll be invited to connect with your peers and learn about the many services in place to help you succeed during your time here.
Stay connected
Make sure you don't miss out on opportunities to connect with your peers and make the most of your BCIT experience. Download the myBCIT app to keep track of events, get answers to any questions that you may have, and connect with the BCIT community.
You can also stay social by following the BCIT Student Life Facebook and Instagram pages where you will find more information about events, services and supports available at BCIT.