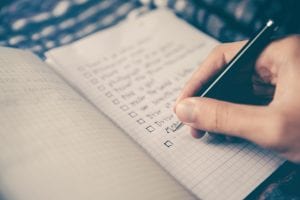 As you prepare to begin your BCIT journey, there are a few important details you'll need to take care of before the term starts. Make sure you have everything you need to dive right in on your first day!
Pre-arrival
Before you start your first BCIT term, it's a good idea to have these items checked off your to-do list so you can be prepared for your first day.
In your first week
As your program kicks off, you'll want to make sure you have these steps taken care of. It's going to be an exciting week!
In your first month
With your program underway, it's time to settle into life as a student at BCIT. Check out the supports and services that are available to you, and find opportunities to connect with the BCIT community.