Student Life Ambassadors (SLAs) play an important role in shaping the student experience at BCIT. Through special events, conversations and other campus engagement activities, SLAs have one-of-a-kind contact with students – they provide new students with authentic and valuable insight into navigating life at BCIT.
If you're a current 2nd year student looking to enhance student well-being and support your peers, apply now to become an SLA for the 2021 – 2022 school year!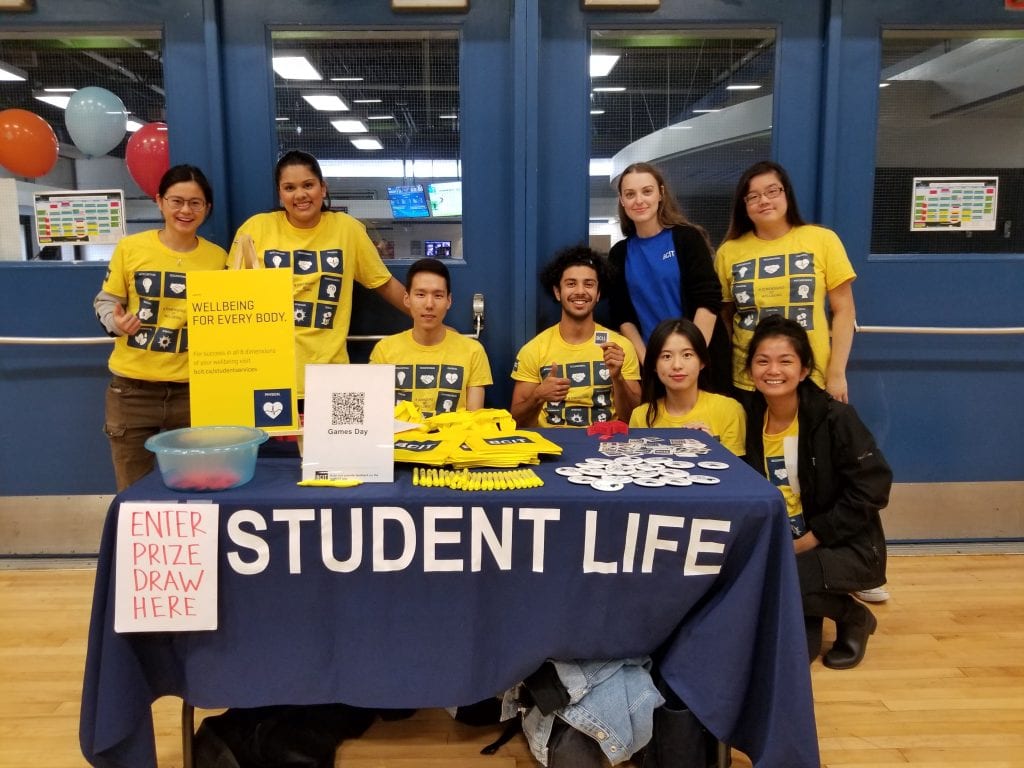 What are the benefits of being a Student Life Ambassador?
The Student Life Ambassador program offers a unique opportunity for students to:
Develop and strengthen teamwork skills by working collaboratively as a member of a diverse team
Gain practical paid work experience in program design and delivery, feedback collection, consultations and peer assistance
Receive ongoing training with an emphasis on skill development
Meet new friends, and contribute towards building a supportive, engaged and connected student community!
Want to be a Student Life Ambassador? Apply Now!
Recruitment is open for the 2021 – 2022 school year. We welcome applicants from all campuses, part-time or full-time students. To apply, all applicants must complete the following steps:
Review the SLA Applicant Information
Review the SLA Job Description
Complete the following documents and submit them by email to the Student Life Office:

Cover Letter (in PDF format only)
Current Resume (in PDF format only)
The deadline to apply for the 2021 – 2022 school year is Saturday, July 10th, 2021 at 11:55pm.