Do you know an outstanding leader who has distinguished themselves in their life and career? Nominate them for a 2024 Distinguished Award. Submit your nomination now.
You're part of our community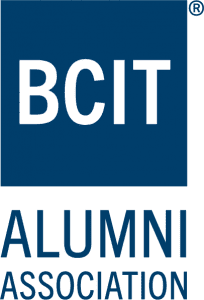 When you chose BCIT, you became part of a powerful community of successful innovators, creators, and leaders. Working in countless industries in British Columbia and around the globe, our alumni—now more than 200,000 strong—are making a positive impact and we couldn't be prouder.
Stay connected with us. The BCIT Alumni Association is here to help you continue to succeed and grow:
Stay Connected
Tap into a community of 200,000 BCIT alumni living and working across the globe. Get the latest news, find out about exclusive offers and opportunities, and learn more about alumni events.
Update your info
BCIT alumni store
Show your BCIT pride. Shop for BCIT Alumni-branded clothing including our popular striped or dotted socks, stationery items, mugs, water bottles, and more. Get a treat for yourself or a gift for someone special.
Shop now
Am I an alumni?
We get this question often. If you earned a BCIT credential that is 21 credit hours or more, you are!
And if you studied here but did not complete a credential, you are certainly a friend of BCIT, and can sign up to receive our alumni newsletters, attend events, and stay connected.
Alumni and friends, please update your contact information here.
For more information, contact us.
Alumni news
Our alumni are helping shape British Columbia and inspire progress across the globe. Find out how. Read our latest stories and news below.