Technology requirements
Computer requirements vary by program—check your program page for details. For most students, a basic computer meeting minimum requirements is all you need, but there are exceptions. Review our recommended specifications below, and check your program page for any additional requirements. The specifications below will ensure good performance for needed software running through AppsAnywhere.
Minimum requirements
Basic
Mid-level
Advanced
Recommended for
All programs
School of Business + Media
Forensics/Computing/Engineering
Operating System
Windows 10*
Processor
Intel 10th Gen i5 or better

or

AMD Ryzen 5 4000 "U" Series or better

Intel 10th Gen i7 ("H" Series preferred) or better

or

AMD Ryzen 5 4000 ("H" Series preferred) or better

Memory
8 GB or greater
16 GB or greater
Hard drive
250 GB Solid State Drive (SSD)
500 GB SSD
Primary: 500 GB SSD

Secondary: Consider 2nd data drive or external storage

Graphics card
Intel: UHD/Iris/Xe Graphics

AMD: Radeon Graphics

Intel: UHD/Iris/Xe Graphics

AMD: Radeon Graphics

nVidia GPU: MX250/Quadro P520 or better

Intel: UHD/Iris/Xe Graphics

AMD: Radeon Graphics

Plus Discrete Graphics: nVidia GTX 1650/AMD Radeon 5600M or better

Screen
13″ or larger

1080P (FHD – 1920×1080) resolution or higher

Connectivity
802.11ac (or newer) or wired ethernet connection
Internet
High-speed internet connection of at least 30 Mbps Download/10 Mbps Upload
Other
720P Webcam + Microphone
Warranty
Accidental damage coverage recommended
*Students with older Mac computers – those equipped with Intel processors – can create a Windows environment on their Mac computer to run Windows software via AppsAnywhere. However, newer Macs – those with Apple M1 chips – do not support this functionality. The only way to run Windows software on M1 Macs is by using the AppsAnywhere Windows desktop in Workspace.
Even if your program doesn't require an above-basic computer, for best performance, you might want to consider upgrading. Please see the following additional information about technology requirements for these programs:
Student discounts on technology products
As a BCIT student, you are eligible for educational pricing on computers and other technology.
BCIT partners with Dell and Apple to provide choice for students. Visit their websites below to view offers on applicable technology products.
Dell Computers
Sign up for an account to access discounted pricing.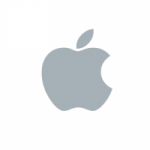 Apple Computers
Save on a new Mac or iPad with Apple education pricing. Available to current and newly accepted BCIT students and their parents, as well as faculty and staff.