This project aims to virtualize experiential learning, by migrating interactions with physical assets into the cloud. While experiential learning forms the basis of on-the-job training in the industry, the need for physical distancing has made hands-on training difficult. Hence, technologies implemented provide trainees with vocational training programs with the same level of experiential learning by virtualizing the training platform in conjunction with appropriate pedagogical models to ensure trainees gain the desired understanding and experience with such physical assets remotely.
Hassan Farhangi, former director of Smart Microgrid Applied Research Team (SMART), and Dr. Moein Manbachi, SMART Project Leader, were awarded $1,569,460 by the Future Skills Centre for their project Virtual Learning in Canada's Infrastructure Sector.
Project: BCIT with the support of Future Skills Centre Program
Industrial Partner: Siemens Canada
Project Budget: $1,569,460 CAD
Project Start Date: March 5, 2021
Project End Date: March 31, 2023
Single Line Diagram of CICL's Virtualized Experiential Learning Platform (VELP)
This project focused on developing a cybersecurity test platform for power distribution networks (test environment) to evaluate cyberattack impacts on substations and distribution networks under different operating scenarios. The project also developed, integrated, and tested a real-time data analysis and AI-based early warning system tool for anomaly detection of IEC 61850-based cyberattacks against smart grid infrastructure. The CSSP was led by Defence Research and Development Canada's Centre for Security Science in partnership with Public Safety Canada. This work was successfully completed in March 2020.
Lead: Natural Resources Canada
Partnership: BCIT and Siemens Canada
CSSP Fund: $1,000,000
Project Start Date: August 2017
Project End Date: March 2020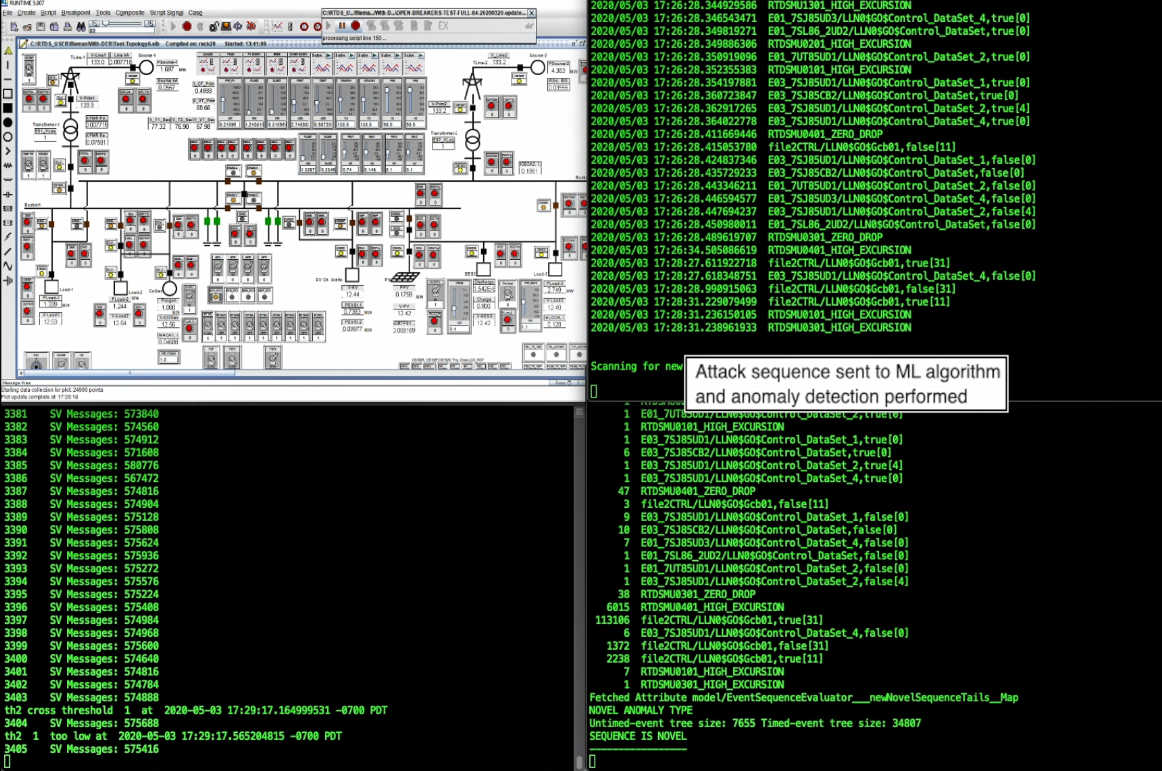 AI-based Early Warning System developed by SMART
In this project, a single-busbar digital medium voltage substation connected to real IEC 61850 compliant devices such as protection relays was modeled in real-time for interoperability and other IEC 61850-related tests. The work was successfully completed in 2016 with the support of LEX Engineering Company.
Diagram of the Single busbar topology for the medium voltage virtual substation modeled in CICL
Since 2015, the CICL lab has been a host of several other projects such as:
Virtual Experiential Learning Platforms Required for Critical Infrastructure Training & Education, Report to NRCan, Contract#3000721301, 2021.
Co-Simulation Platform for Detecting Cyber-Threats in IEC 61850-based Substations, Report to NRCan, Contract#3000637032, 2017.
Feasibility of Mitigation Strategies for Cyber-Attacks Impacting Power Protection Communication Networks, Report to NRCan, Contract#3000637042, 2017.
Real-time Co-Simulation Platform for Volt-Var Optimization of Smart Distribution Networks (As a part of NSMG-Net Project in collaboration with Simon Fraser University and RWTH Aachen University, Germany), 2015-2016.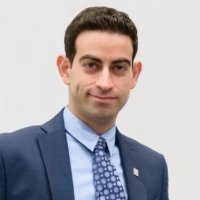 For more information about BCIT's CICL, please contact:
Dr. Moein Manbachi Ph.D., P.Eng., SMIEEE
Project Leader
Smart Microgrid Applied Research Team, BCIT
604.451.6929