Are you an innovator, entrepreneur, visionary?
Working on a great capstone or class project?
Have your own invention or business idea?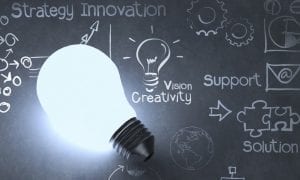 BCIT's Student Innovation Challenge is an annual contest aimed at providing support, encouragement and funding to BCIT students who have "bright ideas". Since its founding, the Student Innovation Challenge has inspired interesting and innovative students and projects.
The Challenge has 2 Categories:
Entrepreneurship (Innovative ideas, entrepreneurship, and commercial products)
Applied Research (Innovative project solving a real world problem)
And new for 2021: Sustainability prize – $1,500 for an innovative idea or project contributing to sustainability.
Cash prizes in each category are:
1st Prize – $5,000
2nd Prize – $1,500
3rd Prize – $500
Learn more about the categories and how to apply.
We are happy to help. If you have any questions, please send a note to research@bcit.ca.
Jones Baby & Company: Hassle-free, Canadian-made children clothing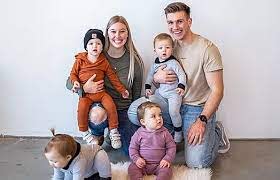 Jones Baby & Company is a niche kids clothing company specializing in the creation of Canadian made comfortable and durable clothing. Functional rompers that make childhood more fun and parenthood more enjoyable, no buttons, zippers, or snaps, ultra-smooth, child-safe, extremely stretchy, and so simple that a child can independently dress themselves.
"The Student Innovation Challenge was one of the coolest experiences that I could have ever asked for in terms of personal growth," says Maxwell Jones, Owner of Jones Baby & Company and 2019 Student Innovation Challenge winner. "I'm so glad to be part of a school that supports their students and wants to see them succeed. If you have an idea or you're already fully submerged into a business that you've started, definitely submit an entry."