3D Printing in Assistive Technology
– A 2-Day Orthotics and Prosthetics Workshop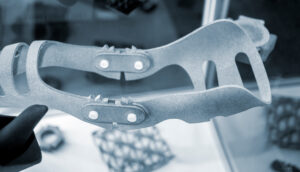 Over the past 5 years, 3D printing has been presented in the media as the future of the Assistive Technology, Prosthetics and Orthotics (AT-P&O) fields. Others, such as traditional clinical providers of devices, perceived 3D printing as a threat.
Join us for this 2-day workshop presented by a cross-section of persons at the front-line of teaching and innovating with 3D printing in AT-P&O to share their experiences and insights.
Presenters range from end-users doing their own prints to educators grappling with how to include this in curriculum, to persons engaged in bringing this technology to market or into clinical practices, while navigating quality control and regulatory requirements. These front-line persons will discuss issues they faced, how they solved problems and what opportunities and challenges they see in applying 3D printing to AT-P&O applications. Critically, knowledge creation and educational support will be considered. Training of Clinical Professionals and Engineering rarely cross over formally in undergraduate education. A portion of time will be taken to consider how education will play a role in bridging existing gaps at the intersection where this innovation is taking place.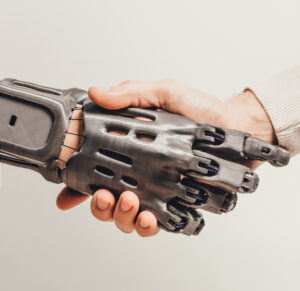 At the end of this workshop attendees should be able to:
Recognize the importance of the voice of the patient-client (end-user)
Identify applications for 3D printing in meeting previously unmet clinical functional needs
Describe the benefits and limitations of 3D printing in the rehabilitation setting
Understand the importance of quality control when providing a device
Consider the importance of cross-disciplinary collaboration and education in developing this field
WHEN:
Friday Sept 29 & Saturday Sept 30, 2023
*Beverages, snacks and lunches included.
WHERE:
BCIT's Centre for Applied Research and Innovation
4355 Mathissi Place, Burnaby BC
REGISTER:
Register on Eventbrite here.
CONTACT:
Workshop Leader: Silvia Raschke
Workshop Organizer: Antoinette Jackson

*Prior to event participants will be sent a short survey to determine their interest and experience in 3D printing, assistive technology, orthotics and/or prosthetics.  The responses will be used to plan the Icebreaker.
Secure your spot now!
With only 50 spots available, this Workshop will fill quickly. Register now through our Eventbrite page!
Register here
Workshop Agenda
*Beverages, snacks and lunch are included.