Jason Chien
Supervisor, VSM Team
As the supervisor of the Virtual Simulation and Multimedia (VSM) team and project coordinator for all multimedia and simulation applications, Jason brings extensive experience to his role. He holds a Bachelor of Science in Computer Science from Simon Fraser University and began his career as a full-stack web developer, amassing over 5 years of web development expertise. In his spare time, Jason channels his creativity through photography, seizing the opportunity to capture life's unique moments. He is a staunch advocate of lifelong learning and welcomes opportunities to step outside of his comfort zone.
Lance Men
Multimedia Developer, VSM Team
Lance is a multimedia developer on the VSM team at the Learning and Teaching Center focused on backend development. He earned a Master of Cybersecurity degree from the New York Institute of Technology, reflecting his expertise in the field. He is an enthusiastic problem-solver who is constantly seeking out new challenges. When he's not working, he enjoys indulging in his hobbies, such as video editing and photography. He has a positive and supportive demeanor and is always open to new ideas and experiences.

Jeffery Liu
Virtual Simulation System Developer, VSM Team
Jeffery is a virtual simulation system developer in the VSM team. With years of experience in game development, Jeffery's primary responsibility is programming in the Learning and Teaching Centre. His extensive experience includes delivering games for mobile and PC platforms, and he is passionate about optimization to provide the best gaming experience by delivering high FPS with low network latency. Jeffery holds a Master's degree in Cybersecurity from the New York Institute of Technology, as well as a Bachelor's degree in Game Programming from LaSalle College.
Steven Zeng
Multimedia Developer, VSM Team
Steven works as a multimedia developer in the VSM team focusing on frontend development. He holds a certificate in Applied Web Development from BCIT as well as a bachelor's degree in electrical engineering from UBC. As a friendly member of the team, Steven keeps his nice attitude and is supportive of his team members during work. In addition, Steven enjoys learning any tech-related trending topics and skills, which would be beneficial to his work quality and performance over time. During Steven's personal time, he enjoys spending time with his family as well as playing badminton with his friends.

Alan Yu
Virtual Simulation System Developer, VSM Team
Alan is a virtual simulation system developer on the VSM team. He is a senior Unity3D developer with over 8 years of experience in the game development industry. He specializes in developing immersive and engaging gameplay mechanics, using Unity3D's robust engine and tools. Alan has a deep understanding of game development principles, including design patterns, rendering, and architecture, which he applies to deliver high-quality game experiences. He has a strong track record of contributing to successful game development projects and collaborating with designers and artists. Alan is also committed to staying up-to-date with the latest trends and technologies in the game development industry and is always looking for ways to improve the quality and performance of his work.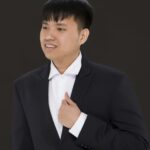 Khai Ngo
Virtual Simulation System Developer, VSM Team
Khai is a virtual simulation system developer on the VSM team. He completed his Bachelor of Technology in Games Development at the esteemed British Columbia Institute of Technology. With years of experience in software quality assurance and a strong background in game development, Khai is committed to delivering software of the highest quality to clients. Khai is responsible for both the development and quality assurance of projects in the Learning and Teaching Centre. He works tirelessly to ensure that all projects are up to standard and meet the needs of clients.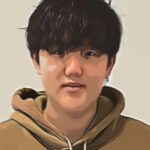 David Chen
Simulation Asset Artist, VSM Team
David works in the VSM team as a simulation asset artist. David is responsible for the development of 3D objects and environments in the Learning and Teaching Centre. David is responsible for developing and upgrading 3D assets for the LTC department. Having experience working in the game industry; familiar with the working pipeline of creating 3D assets for industry use. David is also a graduate of Vancouver Film School's program for Game Design.

Daniel Block
Learning Technology Specialist
Since 2016, Daniel has worked with programs and faculty at BCIT to incorporate virtual and augmented reality exercises into the classroom to help students visualize complex course material. With colleagues Jennifer Madigan and Francine Anselmo, Daniel is co-developing guidelines for implementing VR/AR in the classroom and performing quantitative research on the efficacy of VR as a teaching tool.

Chris Cambon
Video & Digital Media Producer
Chris has over 35 years of experience in the media industry. He works as a video and digital media producer for the LTC, where he and his team create engaging instructional, informational and marketing content in many forms, including 4K Video, photography, audio production, interactive 360 VR videos, and aerial cinematography. As a technology geek, Chris embraces any new platforms for delivering media in a more immersive and creative way.

Brian Hosier
Director
Brian leads the Learning and Teaching Centre, finds resources for the simulation team, and helps define the strategic direction. Having spent over 25 years in IT and the past decade in education technology, he is passionate about determining if AR/VR is a new way to learn or just another technology that will come and go. Brian has a bachelor's degree in Technology Management (BCIT) and an MBA from SFU.

Ramin Shadmehr
Program Head and Faculty, Digital Design and Development
Ramin is a technical artist, Unreal authorized instructor, project manager, and educator. He started his career at Electronic Arts in 2005 and has built up more than 15 years of experience working for various studios in the game, VFX, and application development industries. He also developed two technical arts programs at BCIT, which he leads and teaches into. Areas of expertise include game design and development, cross-platform applications, 3D modeling animation, VFX and dynamics, and virtual and augmented reality. Ramin is the co-founder of Techies of Tomorrow, an initiative that promotes inclusion and diversity in the tech sector.

Naveen Jit
Faculty, School of Transportation
Naveen teaches primarily in the Automotive Service Technician and Operation Diploma program, where there is a growing need for engaging and challenging learner material. He is currently completing his master's in educational technology and learning design at SFU, with the goal of designing and implementing VR, AR and XR and other technologies for use in SoT programs.
Vince Jones
Faculty, School of Transportation
Vince brings 40 years of experience from the railway industry into the classroom. In addition to teaching at the School of Transportation, he works with Indigenous communities throughout BC to educate and provide employment opportunities. With a background in mathematics and computer science, Vince has a passion to leverage VR as a major tool for use in education and simulation.

Jennifer Madigan
Instructional Development Consultant
Jennifer has over 20 years of experience as a marketer, instructor and instructional designer. In her previous role, she created and developed online and mobile learning applications. With her colleagues, she is researching the efficacy of virtual reality in teaching and learning in the classroom, while creating a framework to support and guide instructors using VR technology in the classroom.