Using drones outfitted with temperature sensors and loggers, BCIT students are measuring atmospheric pollutants above BCIT campuses to study the effects of pollution on temperature.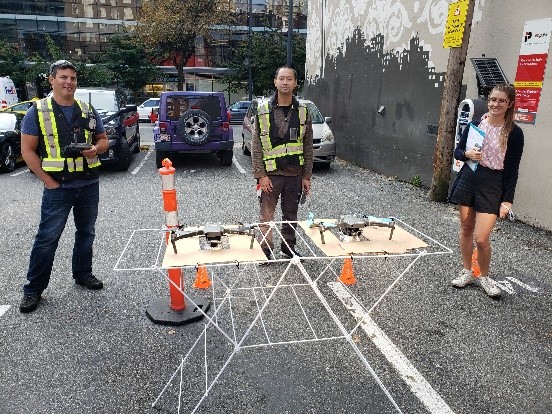 A multi-disciplinarian team of students from Geomatics, Building Science, and Environmental Engineering is profiling atmosphere parcels at different altitudes and in different environments, including seasonal variations and above concrete and green spaces. Over the course of two years, three students will collect project data in Burnaby, while another Environmental Engineering student will conduct a similar endeavour at four different locations near downtown Vancouver. The data will be used to create visual profiles of the air in urban environments for studies on "urban heat Island effects."
As of January 2021, the students, together with instructors Dr. Rodrigo Mora, Dr. Olga Petrov, and Dr. Eric Saczuk, have completed eight successful flights.