The BCIT Security operations office is staffed 24 hours, and is ready to respond to campus emergencies, complaints and security-related assistance requests.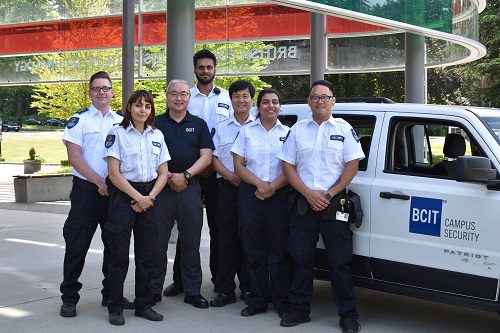 The BCIT Security patrol is contracted to Paladin Security Group Ltd. The Institute is patrolled 24 hours a day by security officers. The patrols are conducted on foot, in vehicles and on bicycles.
BCIT Security provides numerous services to the community:
Monitors the security card access center.
Records CCTV programs.
Responds to emergencies; fire, personal injury.
Complaint investigations; suspicious persons, crimes in progress, criminal events.
Safer walk program.
Maintains lost and found property and responds to inquiries.
Provides authorized access to facilities.
BCIT Security can be contacted at 604-451-6856.