BCIT's Facilities Development and Facilities Improvements divisions coordinate and commission approved projects for the Institute. This comprehensive process includes defining project scope and requirements, developing budgets and schedules, and awarding contracts for projects such as major capital projects, infrastructure upgrades and program-related renovations to existing facilities. Our division liaises with other groups such as Purchasing, ITS and municipal authorities to fulfill project requirements.
What We Do
Follow the links below to find out more about our projects, processes and governance, as well as download current forms and related documents.
Process
Project process from initiation to completion

Project Types
Project types based on funding source
Current Projects
Featured current projects on our campuses during 2021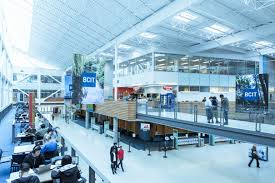 Featured completed projects on our campuses
Policies
Download technical standards, forms, procedures and other documents
Sustainability Practices
Sustainability for Project Management is a matter of making choices that have a positive impact on the environment. New buildings funded by the Ministry aim to meet LEED Gold, or equivalent, standards. With every project, we consider sustainable materials and systems that are appropriate, available and meet our standards.