Universally Accessible and Gender Inclusive Washroom and Changeroom Project
Our Downtown Campus will undergo a renovation to update the current male/female designated changeroom to a universally accessible and gender inclusive washroom and changeroom. This update will focus on creating universal access to the changeroom and gym facilities.
The renovation will create a gender neutral changeroom and washroom facility, resulting in a functional, accessible, and inclusive space for all.
Fitness Centre Temporary Closure
The DTC Fitness Centre will be closed  from August to October.
Project Features
Large open concept to accommodate mobility devices
Automatic doors
Accessible changerooms, washrooms, sinks and showers
Lockers with accessibility features and braille
Signage and lighting considerations for visual impairment
Functional and modern design benefiting all users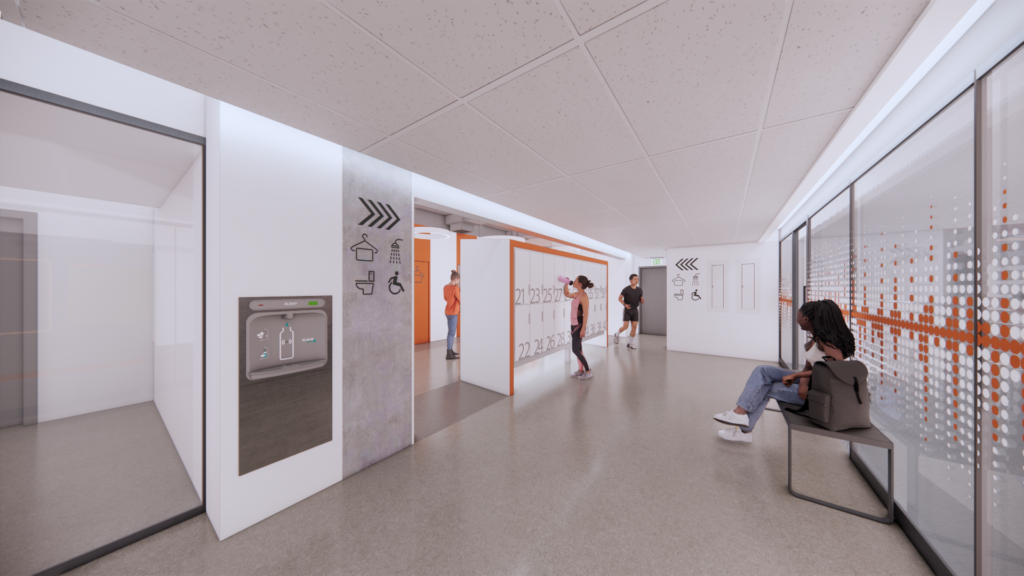 We will provide details on the construction schedule as this information is available.
Project Design
Spring 2023
Anticipated Completion
Spring 2024