Project Management undertakes coordination of capital projects on BCIT's campuses. Information on other projects can be found on the Current Projects, Future Projects and Campus Notices page.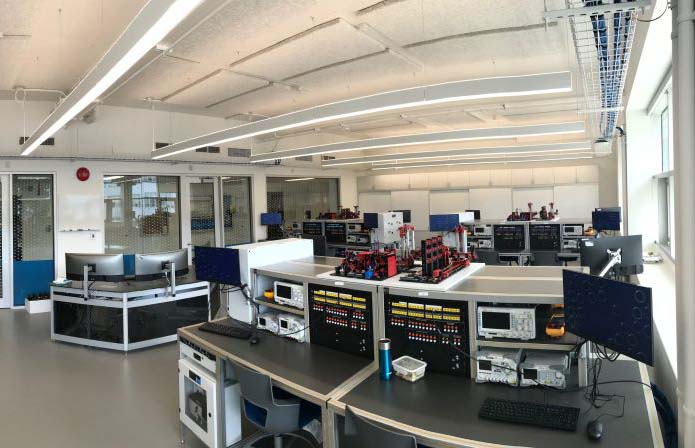 INCS Lab (Industrial Network Cyber Security)
The new 1500-sq ft lab was completed in 14 months. This space is a state of the art facility that provides students with a highly functional learning environment located at BCIT's Burnaby Campus
SE06 TELUS Theatre Renovation
This $1M refurbishment of the 2nd largest lecture hall at BCIT's Burnaby campus includes new seats that have integral power supplies for students to bring their own devices, a new audio-visual system, new acoustic treatments on the walls and parts of the ceiling, and improvements to accessibility.
Substation K Electrical Service
$7.7M Project for the Substation K Electrical Service replacement aimed at establishing a new 25KV compatible BC Hydro Kiosk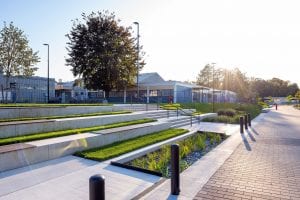 North Campus Infrastructure Project
$46.9M essential infrastructure upgrade at Burnaby Campus including the replacement of the Canada Way substation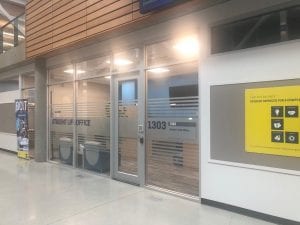 Burnaby Campus SW01 Renovation
This renovation provided more private student project rooms.  These offer small meeting rooms complete with large monitors and laptop plug-in points for students to work collaboratively.
Other Completed Projects
Burnaby – Wayfinding19 – New Exterior Wayfinding Signs

SW01 INCS Lab and Classroom Renovation

BSW01 – Conversion of Lab to Regular Classroom

BSW02 – Upgrade Elevator

BSW01- Cleaning of Building Exterior

SE12 – Acoustical Upgrades

BSW01 – New Office for Parking Services Team

BSW01 – New Offices for OH&S Team

BNE01 – Two New Student Project Rooms on 3rd Floor

BNW03 Environmental Chamber Delivery Installation

BSW09 – Renovated Staff Lounge on the 2nd Floor

BSE02 – New Room Divider for Town Square A & B

CARI – Classroom and Accessibility Improvements

CARI Classroom and Accessibility Improvements

DTC – Fire Alarm Upgrade

BMC – Marine Welding Program Power Upgrade

BMC Envelope and Power Washing

DTC/ 7TH Floor Renovation 780

DTC – Switch 20 25KVA Study

DTC Main Entrance Upgrade

DTC Mezzanine Level Fitness Centre Renovation

ATC – Bridgeman Renovation 4TH FLR

ATC – TGC Tenant Renovation 4TH FLR

ATC – Square 20 Renovation 4TH FLR

ATC Glazing Replacement