BCIT's Grounds and Gardens Team have an established honeybee and pollinator program.
The BeeCIT program began with one honey bee hive at Burnaby Campus. It has since expanded to add hives at the Downtown, Marine, and Aerospace campuses. The program is part of BCIT's commitment to ecological restoration and supporting natural spaces on our campuses
Our bees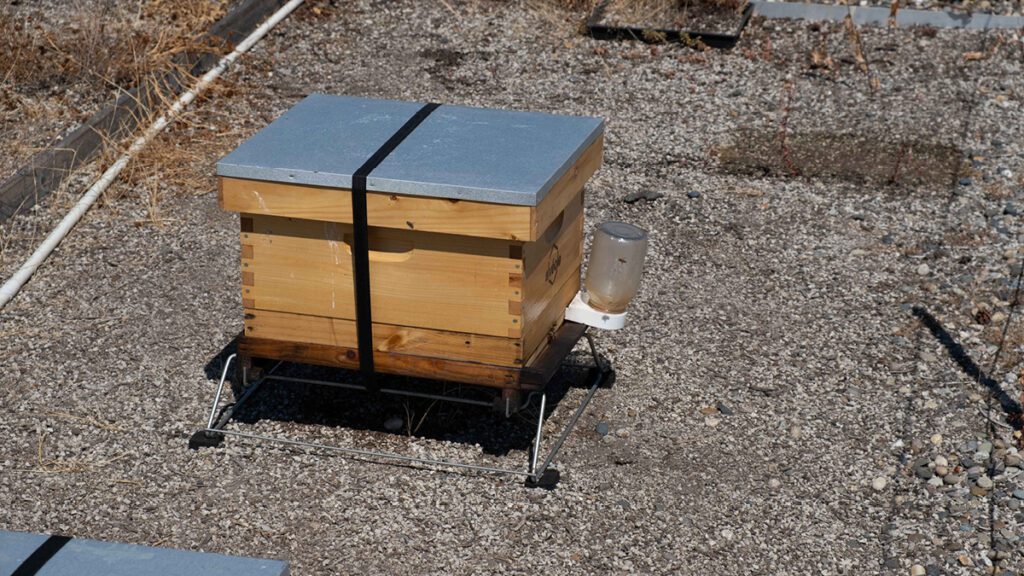 BCIT Facilities has teamed up with urban beekeeping partner Alvéole to install and manage the hives.
The five hives across the 4 campuses are now home to around 70,000 bees, which travel thousands of miles across the lower mainland each day in search of food.
Aerospace Campus (1 hive): 15,000 bees
Burnaby Campus (2 hives): 27,000 bees
Downtown Campus (1 hive): 13,000 bees
Marine Campus (1 hive): 15,000 bees
(As of June 2023)
How do we support our bees?
Bees are pollinators, and BCIT employs sustainable planting and landscape maintenance practices to support bees and other wildlife.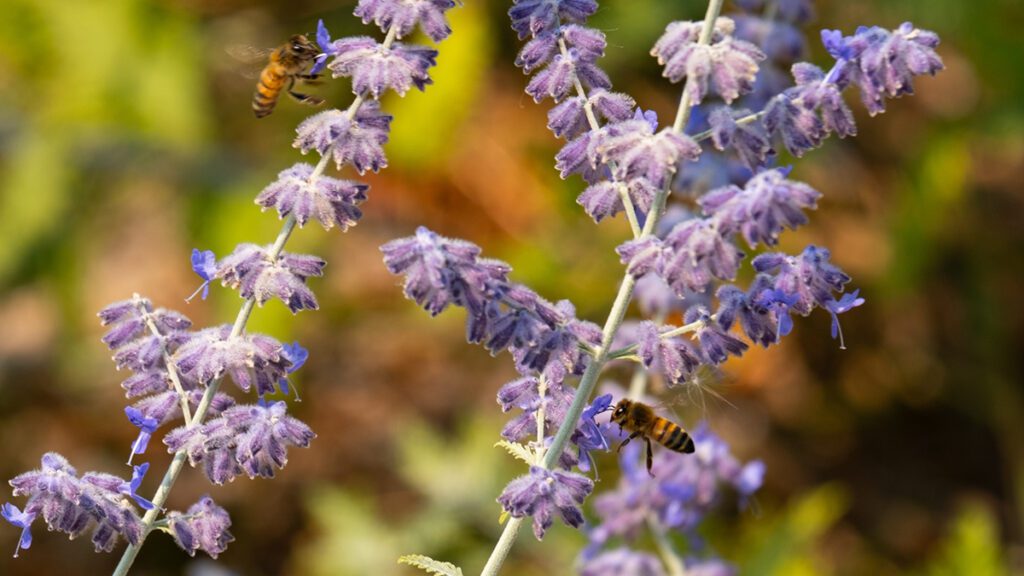 It's important to plant a wide variety of pollinator-friendly trees, shrubs, perennials, ground covers, and annual flowers to maximise the opportunities for insects. The team also make sure that the mix of species bloom at different times in the season.
In addition to creating these beautiful spaces, BCIT landscapers plant edible areas with crops like apples, blueberries, rhubarb, cherry tomatoes, and more. These are grown in a healthy way without herbicides or pesticides, and are available for the community to enjoy.
Harvesting honey
The beekeepers harvest honey from the hives regularly and transfer it into jars of BeeCIT honey. When they harvest they always make sure that more than enough is left to sustain the bees over the winter.
Keep up with our bees
Our partners at Alvéole provide real-time data on what's happening at the hives. You can find out how many bees are in residence, and how far they fly each day. You can check on our hives here: