BCIT has an extensive recycling program that diverts over 70% of waste materials away from the landfill. In the last ten years our program has seen a 12% reduction of total waste generated on-site, and a 25% increase in our diversion rate. Beyond reduction and reuse initiatives, waste diversion is critical to meeting waste reduction objectives because diversion "recovers" materials from the waste stream through recycling and composting.
Reduction is the best practice to reduce landfill waste – bring reusable hot beverage cup, water bottle, straw, utensils, chop sticks.
Diversion is the next best practice by Recycling and Composting – place paper towel in designated receptacles in washroom and sort waste into proper bins throughout Campus.
Reduction and Diversion will reduce BCIT's annual landfill waste by 20% in 2019/2020, you can help achieve this!
Collection & bins
For a full list of materials that can be recycled and collected by our Waste Management team, visit the Bins on Campus page.
Removal frequency
Recycling and waste are removed from washrooms, classrooms, labs, theatres, cafeterias, elevators and other common areas daily, and from offices on a bi-weekly basis.
Paper recycling bin pick up schedule [PDF]
Waste audits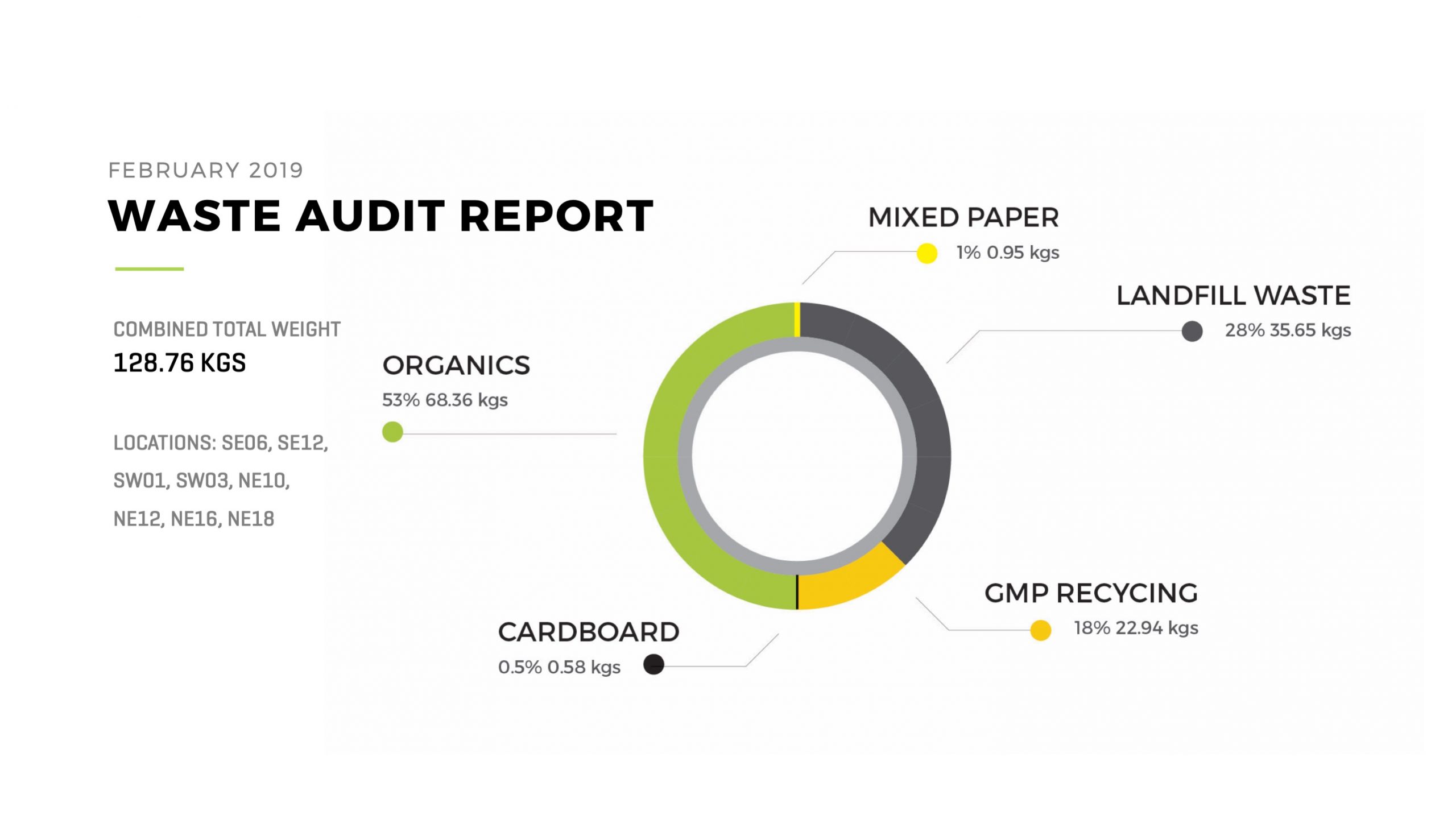 Campus wide waste audits are conducted every few years to identify the amount of total waste mass collected, diverted and the subsequent diversion rate. These statistics are used to track our program's effectiveness and to ensure compliance with Metro Vancouver's waste management guidelines. We believe in exceeding the aspirational goals identified for the region and are set to reach our targets within the next few years.