BCIT Student Association
The BCIT Student Association is a non-profit student services and advocacy organization to enhance student life. What does the Student Association do?
Career services
Physical and mental wellness
Advocacy
Health & Dental Coverage
Retail locations and Habitat Pub
Student set reps
Full time programs at BCIT are split into sets of roughly 20 to 25 students. Set-Reps are volunteers usually voted for by the students within each set. The Set Reps work with the student association to promote its programs to their sets but also provide a voice for students and allow them to voice their concerns. Set Reps will gain:
Leadership experience
Training
Networking opportunities
Opportunity to contribute to a large community
Student government
The BCIT Student Association's role is to help enhance student life and improve the school on behalf of the students. The student council works with the set reps to listen to the concerns of the students among the different schools in the institution and to develop solutions.
Clubs and volunteering
Everyone needs a break from studying and getting involved is a great way to have fun and a productive way to build your resume up. You may create your own or join many of the student clubs that live here at BCIT.
The Link
LINK Magazine is a free magazine produced by the student association. There are stories about inspiring and influential students at BCIT, plus essays and features on just about any topic that connects readers to the world around them— from games and gadgets, to the environment, politics and pop culture.
Recreation Services
Recreation Services is located in SE16 and offers fitness classes, intramural sports, and a new weight room.
Student Counselling Services
Life can be overwhelming at times, BCIT has free counselling services for full time and part time students. For more information and booking an appointment visit the Student Counselling Services website.
Student Health Services
BCIT has a medical clinic on campus where you can meet with a doctor for check-ups, immunizations, and general health advice. To book an appointment visit the Student Health Services website.
Student on-campus housing
Are you commuting far from campus, from out of town or looking for a place to live in general while you study at BCIT? We have on campus and off campus Housing options.
Food services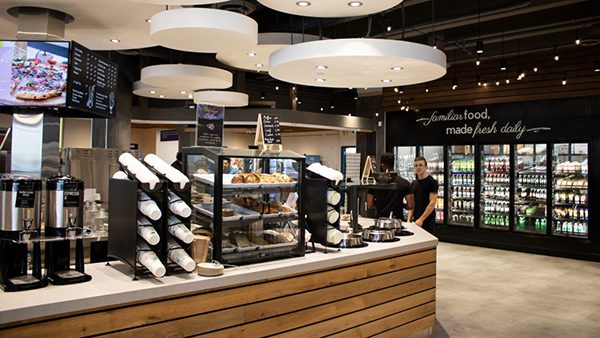 At BCIT, you won't have to worry about food! BCIT has a wide variety of food and drink options on campus. Some of the highlights include:
Tim Horton's
Triple O's
Booster Juice
Pavilion
Starbucks coffee in The Rix
A variety of food trucks visit frequently serving everything from specialty tacos, hot dogs, and Asian cuisine. Don't want to buy food? Fear not, there are microwaves located in the SE6 hallway and Great Hall in SE2 to reheat some of your leftovers or ramen noodles. Also, SE6 has a water dispenser to fill up your water bottle just outside of the Telus Theatre.
Campus Print & Copy
BCIT has a print shop located in SE2. Campus Print & Copy has a wide range of services available including:
Business Cards
Colour Printing/Copying
Coil & Cerlox Binding
Laminating
Scanning
Custom Button Making
Wide Format Printing
Project Finishing
Careers Services & CareerBuild
Are you not sure what you want to take at BCIT? The CareerBuild site helps students input a potential career path and choose the best diploma that will allow them to reach their goals. BCIT'S Student Association has career services which helps students in their job search such as networking opportunities and resume workshops. Career track is a free database to help search for job opportunities. Student Employment Services is another resource that allows students & alumni to search for jobs in industry.
Microsoft Office 365
We all love free things, especially Microsoft Office! For your duration of study at BCIT, claim Microsoft Office 365 for free!