Faculty and staff mobility adds a valuable dimension to BCIT's high quality applied academic programs. The School of Business + Media has partnerships with a number of international universities, providing BCIT faculty with opportunities to guest lecture, teach for a semester, or engage in PD activities focused on international education. At the same time, the School of Business + Media internationalizes the academic curriculum by inviting international instructors to deliver guest lectures or teach for a semester at BCIT. International faculty diversify our teaching team, bring different teaching methods to our classrooms, and help us to prepare business professionals for a local and global job market.
Faculty and Staff Exchange
The placement and duration of School of Business + Media faculty and staff must be determined in agreement with the host university from the list of international partners. Adequate notice must be given prior to the start of the visit, which must coincide with the period in which teaching or staff activities are due to take place. If you are interested in participating in a faculty or staff exchange with one of our international partners contact Mark Nakamura, International Programs Coordinator.
Global Connect Program
Increase your cross-cultural understanding across different continents through the global connect program at BCIT. Faculty and staff will be paired monthly with international counterparts at our partner institutions spread across 15 countries, for activities that foster international collaboration and connection. The program runs between September and May.
Participating in this program will give you numerous opportunities for collaboration and networking. You will also be able to develop best practices and innovative solutions for the different challenges  in your field.
Registrations for the 2021-2022 academic year are currently closed.
Faculty Field School
Participate in June 2022 in a field school program in Europe that Global Relations specifically designed for faculty members! By attending the field school, you'll have the opportunity to enhance your knowledge of global business trends, to discuss best practices in internationalizing the curriculum, and to be fully immersed in a new culture. E-mail sobiep@bcit.ca to register.
Theme: Internationalizing the curriculum (with workshops around Global Perspectives, A Global Curriculum and A Global Network)
Destination: Switzerland, with visits to Strasbourg (France) and Lake Constance (Germany)
Dates: June 19 to June 29
Program: During the field school, you'll follow workshops with partner faculty about the internationalization of the curriculum (Global Perspectives, A Global Curriculum and A Global Network). You'll also attend guest lectures by industry experts, visit government institutions and multinational companies in a wide range of sectors, and discover the local culture through guided city visits and cultural activities.
What is included:
Accommodation and breakfast
Workshops and guest lectures
Ground transportation
Company visits and cultural excursions
Price: $6,995*
*Price does not include your flight to and from the field school destination.
Registration: To register, send a completed registration form to sobiep@bcit.ca. Registration deadline is February 18, 2022.
International faculty and staff weeks
International Days focused on design thinking, content creation and journalism techniques – Artevelde University of Applied Sciences (Ghent, Belgium) – February 14-18, 2022.
International Staff Week focused on Inclusive Mobility – Artevelde University of Applied Sciences (Ghent, Belgium) – March 15-18, 2022. Application deadline is February 7, 2022.
International Week 2022 – Leonard de Vinci (Paris, France) – March 28-April 2, 2022. Participants have the option to give a guest lecture in-person or remotely. Deadline to register is December 17, 2021.
Business and Management International Days – Artevelde University of Applied Sciences (Ghent, Belgium) – April 27-29, 2022
International Week and Cross-Cultural Business Conference – University of Applied Sciences Upper Austria (Steyr, Austria) – May 9-13, 2022. Deadline for conference paper abstract submissions is December 15, 2021.
International Faculty and Staff Week – InHolland University of Applied Sciences (Amsterdam/Haarlem/The Hague/Rotterdam, The Netherlands) – May 16-20, 2022. Application deadline is March 15.
Business Ethics, Sustainability & Corporate Responsibility Project Week – Metropolia Business School (Finland) – May 16-20, 2022. Participants are expected to give the same 90-minute interactive lecture twice during the week and to coach a student group to solve a real-life business case with 1-2 other visiting lecturers.
International PD opportunities for faculty and staff
Mobility funding resources
The Netherlands – Erasmus+ KA107 Grant: 920 Euro per faculty for their travels costs to The Netherlands and 980 Euro for their accommodation and living costs for 5 working days+2 travel days.
Faculty & staff testimonials

"For those who may not know, I am currently on a three month exchange in Bremen, Germany. I am teaching in the Master's program for business and economics at Hochschule Bremen, also known as the University of Applied Sciences, Bremen. There are several Hochschules in Germany and Austria, primarily located in the larger cities of Berlin, Bremen, and Hamburg. These schools most likely compare to BCIT. They are a nice combination of academic studies combined with a focus on the economy. While BCIT probably has closer linkages between programs and the job market, the faculty research at the Hochschule is very industry focused with a strong influence on public policy. In Bremen, their specialty is in transportation and alternative energy, particularly air transportation. Bremen is also one of the major ports for Germany on the North Sea, so water and land transportation systems also receive a great deal of attention. From a BCIT perspective, my experience demonstrates the importance of developing faculty exchange further, especially with institutes that share common missions and mandates, such as the Hochschules in northern Europe. I have come to embrace the experience and am very glad I am here."
Kevin Wainwright, Program Head,
Faculty Exchange in Bremen, Germany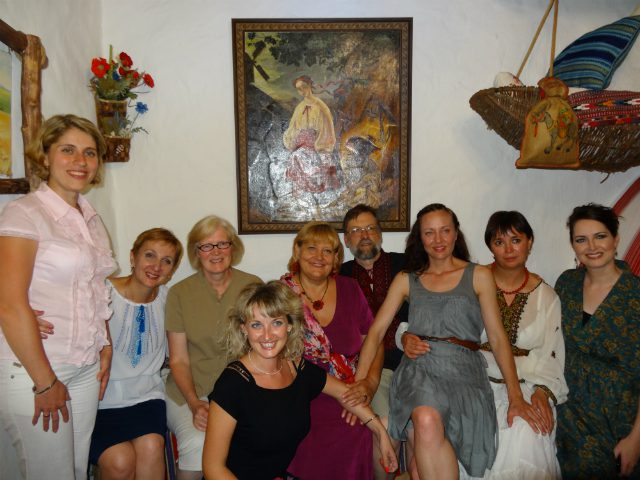 "The School of Business has been very supportive of my professional development as faculty involved in international education. I've had the opportunity to meet faculty from Germany, Ukraine, the Netherlands and now India over the past few years. Those opportunities have directly led to the development of new programs and new opportunities for students and other faculty. The expansion of the abilities of faculty to teach about international business, and not just local business practices, means our students are better prepared for their careers, and opens the world for everyone."
Ron Kessler, Program Head for Business Management Studies