Overview
The Environmental Engineering program provides the additional skills and knowledge that are required to work on assignments in the areas of sustainability, air quality, climate change, impact assessment, LCA, contaminated sites, water treatment, contaminant hydrogeology, solid waste management, resource management, and green energy technology.
The Program
The Environmental Engineering program recognizes the wide range of science and engineering backgrounds associated with this industry and is structured to accommodate the needs of a diverse range of applicants. The combination of foundation courses, applied environmental engineering courses, management courses and communication and general education courses provides a unique balance of skill sets that prepares candidates for a broad range of career opportunities. The final, capstone project provides the opportunity for students to demonstrate the acquired depth and breadth of knowledge and skills learnt during the program. While many participants pursue this degree for the credential, others are seeking professional development to complement their existing professional and university credentials.
Featured industry supporters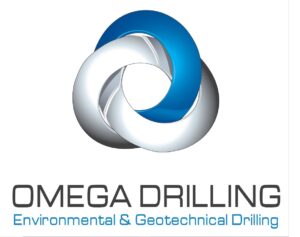 Courses
Note: The Environmental Engineering program curriculum has been revised effective for the September 2019 intake.
Students that began the program prior to September 2019 please refer to the April 2019 matrix [PDF].
Flexible Learning
The following flexible learning courses are suitable for interested students as electives or professional development studies.  These courses are not within the EE Program Matrix.
EENG 7000  Introduction to Climate Change, Ecology, and Systems Thinking
EENG 7211  Chemistry & Organic Chemistry
EENG 8288  Organizational Life Cycle Assessment
Schedule
Individual timetables are available through myBCIT.
EENG courses are offered in the fall term (September to December, term 1 and 3) and winter term (January to April, term 2 and 4).  Full-time students are registered in a set of courses each term allowing program completion in four terms. Flexible learning (part-time) students may register for the same courses individually that suit their schedule.  All courses must be completed within seven years.
Sample schedules (subject to change):
Fall Term 2022 EENG timetable
Winter Term 2023 EENG timetable
Graduating & Jobs
Job Opportunities
Graduates of the Environmental Engineering program are prepared to function as a member of a multi-disciplinary team that addresses the environmental challenges faced by the industry. Working as a member of an environmental team comprised of engineers, hydrogeologists, and environmental managers, chemists, biologists, toxicologists, climatologists, and energy managers, graduates will be uniquely positioned to operate across disciplinary boundaries.
Professional Associations
Completion of program courses, with a combination of graduate's previous education and experiences, may satisfy registration requirements for the following organizations:
Students should contact organizations directly for eligibility requirements and individual evaluation/assessment.
Faculty, Advisors & Staff
Faculty
Olga Petrov, PhD (Chemical & Biological Engineering), Program Head & Faculty
Ray Koenig, BSc, BBA, PGeo, Faculty
Zahra Tooyserkani, PhD, Faculty
Sessional Instructors
Alan Weston, MSc, MBA, PGeo
Angela Duso, MSc
Brenda Martens, BSc, LEED Fellow, CSBA
Chikezie(Kezi) Nwaoha, PhD, PEng
Don Livingstone, MASc, PEng
Farbod A. Diba, PEng, PMP
Goran Krstic, PhD, RPBio
Inder Singh, MASc, PEng
Jason Azzam, EP, EMS-LA, ENV SP
Karen Storry, PEng, MBA
Kim Hopkins, BA, Ad Dipl GIS
Maria Tirado, MEng, PhD
Mircea Cvaci, PEng, MBA
Nicholas Fox
Nicole Steglich, PEng
Paul Litt, PEng
Rob Sianchuk, MASc
Selina Lee-Andersen, JD, MA
Soizic Wadge, MSc
Timo Makinen, PEng, MRM, MBA
Zoran Milacic, BSc, PLog, EP
Staff
Roxy Li, BSc, Lab Technical Staff
Susan Kong, BSc, Program Assistant
Advisory committee
Brian S. White, PEng, PAC Chair; Division Manager – Environmental Services, McElhanney Consulting Services Ltd.
Cindy Yu, BSc, Meteorologist, Environment and Climate Change Canada; Local Executive, Canadian Meteorological and Oceanographic Society
Eric Choi, PEng, Senior Environmental Engineer, Senior Manager & Partner, Envirochem Services Inc
Jerry Holzbecher, BSc, Client Services Manager, Environmental Vancouver Laboratory, ALS Laboratory
Kevin Nilsen, PMP, EP, CPHR, President & CEO, ECO Canada
Stephen Pinto, BSc, PAg, EP, Program Manager, Environmental Chemical Corporation
Capstones & Publications
Environmental Engineering Bachelor of Technology students are required to complete EENG 8460 Capstone Project. The goal of the Capstone Project course is to provide the student with an opportunity to work independently on an applied research project associated with an environmental or sustainable development issue or procedure. The student will review their research proposal (developed in EENG 8430) outlining the project scope, goals, methods and deliverables. The research project options include either a systematic review of literature with recommendations for a future project or initiative; or a data gathering study that follows an established quantitative, qualitative, or mixed methods research design.
Students submitting their proposals to Program Head, Dr. Olga Petrov – must do so between August 1st and 15th for registration in fall term and between December 5th to 15th for registration in winter term. For detailed information, consult Student Handbook.
Contact Us
Questions or comments?
Subscribe
Sign up to receive updates, invitations to events, and information about BCIT and your program.
We promise not to spam you, we won't share your personal information, and you can unsubscribe at any time.
Programs and courses are subject to change without notice.