Sustainability for a Complex World
School of Construction and the Environment
SOCE Programs and Research
ADVANCING SAFETY CULTURE AT BCIT AND ACROSS THE PROVINCE OF BC
New BCIT Construction Safety Videos available online
The British Columbia Institute of Technology (BCIT) School of Construction and the Environment (SOCE) is proud to introduce its new Construction Safety Videos on the BCIT Safety in Construction and Environment webpage for BCIT faculty, staff, students and for others in the construction industry to use in the province of British Columbia.
BCIT is committed to conducting all activities in a manner that protects the health and safety of employees, students, and visitors. It endeavours to provide safe tools, materials, equipment, and processes for work and study by meeting or exceeding regulatory requirements for occupational health and safety. The goal is to have an accident free and healthy environment in which to work and learn.
Interested in Sustainable Energy?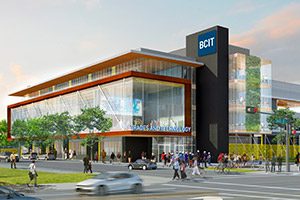 Your donation will help reimagine how students learn, break down barriers to higher education and transform the BCIT campus into a dynamic new place of applied learning and research innovation.
SOCE NEWS AND UPDATES IN YOUR INBOX
Industry Newsletter
Subscribe to the School of Construction and the Environment newsletter!
Subscribe Today