Sustainability for a Complex World
School of Construction and the Environment
Covid-19 Update
To support you and your continued education, BCIT is adapting applied learning in formats appropriate to the unfolding global situation. We want to make it easier for you to work towards your future goals and get the education you desire. For the latest updates, review the COVID-19 Information.
Featured Story
BCIT Carpentry students back in their shops
Following the safe return of seven Level 4 Joinery students back onto the Burnaby Campus, BCIT School of Construction and the Environment further collaborated with Occupational Health and Safety (OHS) to develop enhanced protocols and a comprehensive risk assessment plan that safely welcomed 64 Carpentry students back into their shops. These students, who were enrolled in Carpentry Level 1, 3, and 4, were on campus for up to four weeks to acquire the applied skills needed to complete their training.
Interested in Sustainable Energy?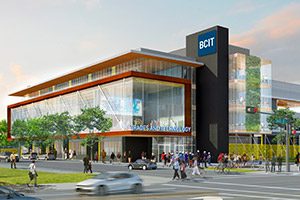 Your donation will help reimagine how students learn, break down barriers to higher education and transform the BCIT campus into a dynamic new place of applied learning and research innovation.
SOCE NEWS AND UPDATES IN YOUR INBOX
Industry Newsletter
Subscribe to the School of Construction and the Environment newsletter!
Subscribe Today