Sustainability for a Complex World
School of Construction and the Environment
SOCE Programs and Research
Featured Story
BCIT introduces microcredentials with the launch of three programs
The British Columbia Institute of Technology (BCIT) is launching its first ever microcredential programs to provide learners with an industry-focused, applied education that allows them to rapidly upskill or reskill, build resiliency, and stay ahead of workplace trends. Microcredentials are flexible, short-term programs that help learners quickly master new competencies and gain knowledge essential to in-demand Canadian industries.
Microcredentials are a valuable option for learners to quickly strengthen resumés and advance careers. Students may also choose to add on digital badges or credentials from BCIT to further enhance their educational journey. Microcredentials can also be stacked to ladder into a course, certificate, or diploma program, making them a focused and affordable option in pursuing flexible and relevant education.
Interested in Sustainable Energy?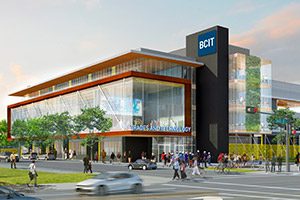 Your donation will help reimagine how students learn, break down barriers to higher education and transform the BCIT campus into a dynamic new place of applied learning and research innovation.
SOCE NEWS AND UPDATES IN YOUR INBOX
Industry Newsletter
Subscribe to the School of Construction and the Environment newsletter!
Subscribe Today