Training to fit your organization
We are able to create customized training programs based on many of our currently offered part-time trades or technology courses, or full-time programs. Work with us to build your human resource capacity, prepare for growth or change, comply with policy developments, and reduce travel expenses often associated with professional development.
We work with:
Small Organizations – Scouts Canada, Golder Associates, Sunshine Coast SAR
Large Organizations – BC Ferries, Seaspan, Teck Metals, BC Ministry of Transportation
Indigenous Training Organizations – ACCESS, NEST, Cheakamus Foundation
Municipalities – Metro Vancouver, City of Surrey, District of Mission
Industry Sectors – Marine, Forestry, Mining, Water Treatment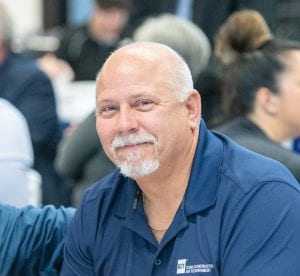 Industry services is able to deliver any course or program from within the School of Construction and the Environment, either off the shelf or customized to meet your specific training needs.
Below is a small sample of some of our more popular training courses with links to the corresponding BCIT course information page.  Contact us for more information and for a quotation:
Sector Partnerships
SOCE Industry Services is doing some exciting work in direct partnership with organizations, creating courses and programs to address needed skills in a number of important industry sectors. Some of these organizations include Seaspan in the Marine sector, Canfor, Interfor, Tolko and West Fraser in the Wood Processing sector, and EOCP and MetroVancouver in the Wastewater Treatment sectors. Read more about our recent and upcoming projects.
Learn more.