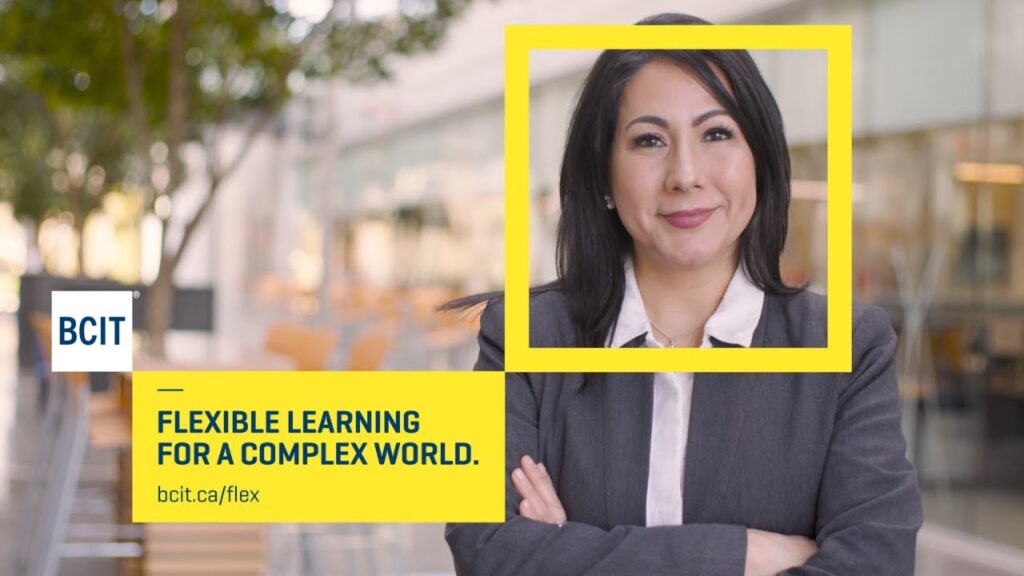 Overview
Flexible Learning (formerly known as Part-time Studies) is a mode of program delivery at BCIT that offers students the opportunity to self-register into courses at your own pace.
Some of BCIT's most popular programs are offered through Flexible Learning. International students can choose from over 140 Flexible Learning programs that lead to a credential while having the opportunity to maintain a full-time academic status for immigration purposes.
A wide variety of courses are offered at various times throughout the week at both our Downtown and Burnaby campuses as well as online via distance learning.
International students are generally required to have a study permit before beginning a program at BCIT.
Program selection
Choosing which program to study is a personal choice that should reflect the goals you have for your career and your stay in Canada. The suggested steps below can help you navigate this choice.
Review the program webpage for any program that interests you. There you can find information about entrance requirements, courses, program details, and the program area contact information (for program-specific questions).
Check the overall credit count. If you aim to apply for a post-graduation work permit (PGWP) and want to have options for applying for permanent residence in Canada, keep in mind that a longer program may give you a better chance. Learn more about program length.
Research the local labour market. Try to better understand the industry that your program is intended to lead to.
Speak to Program Advising. If you are having a hard time choosing between a few programs, make an appointment to discuss it with one of BCIT's Program Advisors who specialize in Flexible Learning programs and may be able to help you make your choice. Just make sure to review each the program webpage first and make note of any specific questions you may have.
Program length
Something important to be aware of is the overall length of a program. In Flexible Learning, program length is not a straightforward concept because students self-register and you can choose how many courses to take each term – meaning that some students may take longer than others to complete the same program.
There are two primary metrics that IRCC use for determining program length that you should understand: duration of program and duration of studies.
How to apply
Once you have selected a program, you may submit an application form. Review International Applicants – How to Apply and After you Apply for Flexible Learning programs.
English Proficiency

Applicants must demonstrate a minimum of English 12 (50%) or an equivalent such as:
IELTS Academic (6.0 overall),
Duolingo English Test (105), or
view the English Requirements page for a full list of equivalencies.
You must include a valid English test result along with your application.
*Note that students transferring within BCIT from a Full-Time program to a Flexible Learning program do not need to provide English test results.
Programs with additional admission requirements
Certain Flexible Learning programs have additional admission requirements that must be verified by our Admissions department. Check your program Entrance Requirements page for more details.
You will receive instructions for satisfying any additional admission requirements after you submit your Flexible Learning application form.
Course availability
Flexible Learning course availability varies by term. There are 3 terms each year:
Fall  (Sep-Dec)
Winter  (Jan – Mar)
Spring/Summer (Apr – July)
You can view a web preview of course offerings approximately a week in advance prior to registration for each term.
You need to follow your Program Approval Letter to meet program completion requirements. It is important to plan for registration accordingly as this letter provides course and credit requirements for program completion.
Courses are offered based on demand and the availability of qualified instructors. It's important to understand that a particular course may not be offered every term. Certain courses are in high-demand and may fill to capacity quickly when registration opens. Some courses may only be offered once a year. In other circumstances, if enrolment is too low course may be cancelled.
It is recommended that students first select and take required courses over electives at the beginning of their studies.
Seat availability can be checked on the respective course or program webpage. On the course webpage, you can check the enrolment status for a session under "Important Information". From the program webpage, you can view an overview by clicking on "Courses" and then "Check current availability of courses for this program".
You may register for classes or electives outside their credential if additional credits are needed to meet the minimum required for full-time status. Electives taken outside the of the program matrix, generally do not count towards the credential.
Academic status
It is very important for you to be aware of your Academic status each term. In a Flexible Learning programs, BCIT considers you to be a full-time student if you take at least 9 credits each term.
Maintaining a full-time status in each term (except your final term only) is an eligibility requirement for:
you and/or your spouse to work in Canada during your studies, and
Course registration
Course registration is done on a first-come, first-served basis. Registration opens one to three months prior to term start. Space in courses is limited, and some fill very quickly. Students should note registration opening dates and web preview dates to prepare for registration.
Each course offering will a specific time, location, instructor, and Course Reference Number (CRN). Make note of this information as well as any prerequisites may be required prior to taking the course. Students can contact Program Advising for guidance on selecting courses if necessary.
There are several options outlined below for registering in a course.
1. Register online via the course webpage
If you meet the prerequisites indicated on the course page and there's space available, you can register for a course immediately. Just click Add to Cart and follow the website prompts.
2. Register online via the myBCIT portal
If you already know your Course Reference Number (CRN), you can log in to your myBCIT account and register there. This is a good way to save time when registering for popular courses.
3. Register in person or by phone
To register in person or by phone, call 604-434-1610 (1-866-434-1610 [toll-free within Canada and the US]) or visit Student Information and Enrolment Services at the Downtown Campus or Building SW1 at the Burnaby Campus.
Fees & Payment
Tuition fees are not calculated by program, but rather by the cost of each individual course. Note that the international student tuition fee for each course is 3X the amount listed on the course webpage (i.e. a course showing $379.13 would be $1,137.39 for an international student). The estimated amount of international tuition for one year of study in a Flexible Learning program is $16,200 CAD, though this can vary significantly.
Tuition fees are due immediately upon course registration. Review Payment options at BCIT for instructions. We advise having your funds available locally in order to make a timely payment via online banking or in-person at our Burnaby campus using a Canadian debit card or bank cheque. You can view and print your course/tuition receipt through your myBCIT account.
Make sure to review BCIT's Refunds & Withdrawals information for Flexible Learning courses.
Study permit requirement & alternatives
Most international students are required to have a valid study permit prior to beginning studies at BCIT. There are limited exceptions where a study permit is not required as long as alternative requirements are met.
For details, review:
Medical insurance requirement
International students must submit proof of adequate medical insurance coverage before being permitted to enrol in a program at BCIT, and must maintain medical insurance coverage at all times while a student at BCIT.
For details about how to meet this requirement, click on the statement below that best describes your situation:
For more information, visit our Medical Insurance page for international students or contact us at international_flex@bcit.ca.
International letters of verification
International students who do not have a valid letter of acceptance can request for a letter of verification for immigration purposes through the International Student Centre. There are a number of different letters that you can request:
International Confirmation of Enrolment
International Confirmation of Graduation
Visit International Letters of Verification for more information.
Course withdrawal & refund policy
To withdraw from a course, students must submit a course withdrawal form to international_flex@bcit.ca
Review the Flexible Learning Refund Policy and ensure that you take action to drop your courses by the appropriate deadline to receive full or a partial refund of your paid tuition fees.
Students whose study permit applications are delayed may request a deferral to the next available term.
Students whose study permit applications are denied may request a full refund. Visit BCIT – Study Permit Requirements for more details.