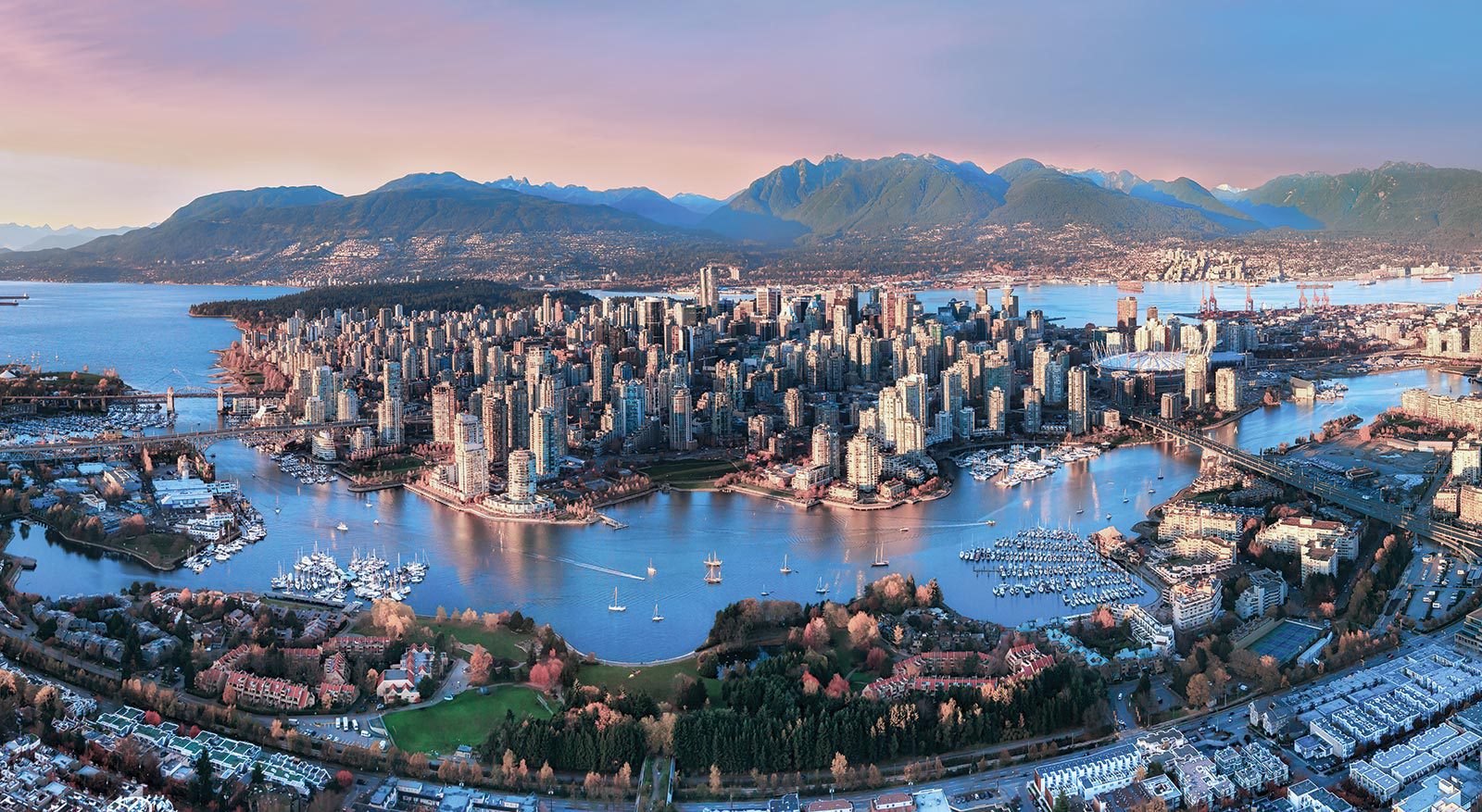 Beautiful downtown Vancouver, British Columbia (photo credit: Tourism Vancouver)
Geographical overview
Metro Vancouver is made up of 21 municipalities that are home to around 2.8 million people, making it the 3rd largest metropolitan area in Canada after Toronto and Montreal. The largest of these is the City of Vancouver which is a vibrant and multicultural port city set against the beautiful landscape of the rugged Coast Mountain Range and the Pacific Ocean.
Although indigenous Coast Salish First Nations communities have called the region home for thousands of years, the metropolis as we know it is relatively young by global standards. The City of Vancouver was incorporated in 1886, and soon became the western terminus of the trans-Canada railway. As Canada's principle port on the Pacific coast, Vancouver has particularly strong economic and cultural connections throughout the Asia-Pacific region.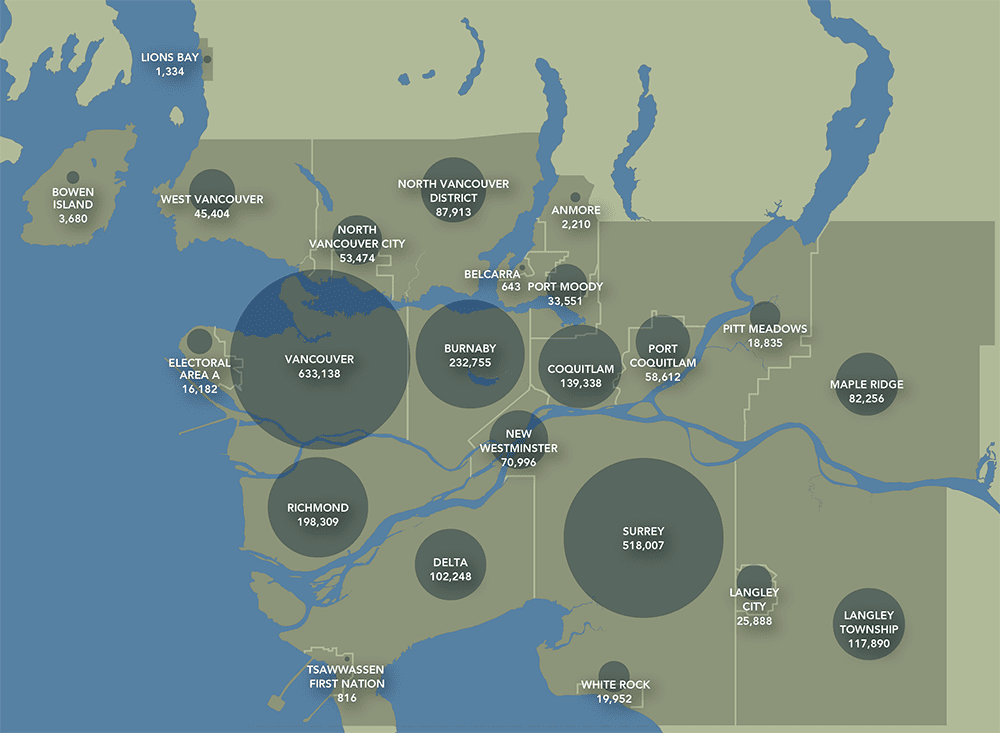 Learn more from Tourism Vancouver:

Getting around
There are many transportation options for getting around Metro Vancouver. Click below for more information.

Community resources
There are many resources available throughout the community.

Sites of interest within Metro Vancouver
Your studies at BCIT will most likely keep you quite busy, but when you do find some free time we encourage you to get out and safely enjoy some sites of interest within Metro Vancouver! Follow the useful travel links below for more information: