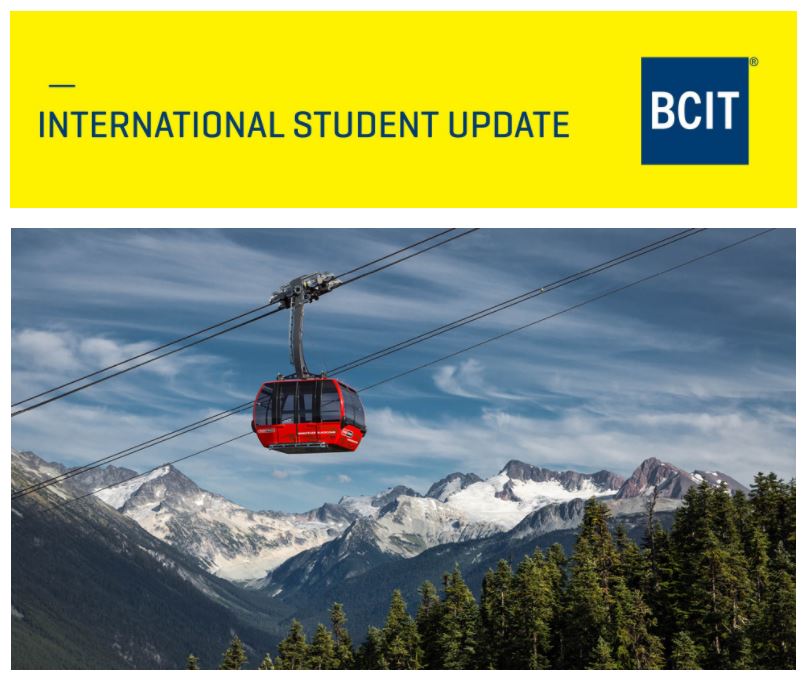 Inform, inspire, empower
These are our goals when it comes to serving the international student community at BCIT, and that is the driving force behind our new monthly newsletter, the International Student Update.
International students can look forward to a new issue delivered to their myBCIT inbox each month with important information such as:
News from the International Student Centre and other BCIT student service areas
Updates from Immigration, Refugees & Citizenship Canada (IRCC)
Key web resources for students
Events at BCIT and in the local community
Wellbeing tips
Special features on BCIT students, alumni, staff, and other community members in the Spotlight On series
We would like to acknowledge BCIT Marketing & Communications whose support makes the International Student Update possible.
Get involved
Please feel free to contact us if you would like to:
provide general feedback on past issues or suggestions for future issues
Submit a short article or photo as special guest contributor
Nominate yourself or another BCIT student, alumni, or staff member to be featured in the Spotlight On series
Contact Bryce at bweibley@bcit.ca.
Online archive
Access any of our past issues by following the links below: