Overview
The field of forensic science in health care has been referred to as the "fastest-growing discipline of nursing for the 21st century" (Bell, 2000). The forensic-trained health care professional is pivotal to police investigations where there has been injury or trauma. The judicial system relies heavily on the medical-legal reports and testimony from health care professionals when charges are brought to court.
Forensic Nurse Examiner Microcredential
Registered Nurses interested in gaining employment in the role of Sexual Assault Nurse Examiner (SANE) or Forensic Nurse Examiner (FNE) may prepare for this role by completing the Forensic Nurse Examiner Microcredential, comprising two 3-credit (45 hour) online courses.
The first course, FSCT 7810, provides an overview of the various components of forensic health sciences, and is asynchronous.  Although students must meet weekly deadlines, you may complete your studies at your own pace, on your own schedule.
The second course, FSCT 7840, is delivered online via live streaming.  It provides the forensic knowledge and skills for forensic health assessments, evidence collection, chain-of-custody, medicolegal documentation and evaluation of victims of sexual violence (adult and adolescent).  FSCT 7840 was approved by the International Association of Forensic Nurses, an accredited approver by the American Nurses Credentialing Center's Commission on Accreditation.  IAFN Approval: AU05042020.BCITA
Students will receive a digital badge upon completion of each course, and a microcredential upon the completion of both courses.
Learn more about the Forensic Nurse Examiner Microcredential.
Advanced Forensic Nurse Examiner Microcredential
BCIT Forensics is offering advanced education for Forensic Nurse Examiners who are new or returning to FNE or SANE positions.  The Advanced Forensic Nurse Examiner Microcredential comprises six 0.5 credit courses, each covering a specialized topic in caring for victims of violence, particularly sexual assault.  Topics include a hands-on mock examination workshop, medical legal documentation, and forensic examination of injuries including non-fatal strangulation and mild traumatic brain injuries.
Learn more about the Advanced Forensic Nurse Examiner Microcredential.
IAFN Accreditation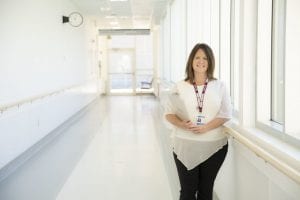 BCIT Forensic Health Sciences has received accreditation from the International Association of Forensic Nurses (IAFN) for two courses as having met the training content of the IAFN Sexual Assault Nurse Examiners (SANE) Education Guidelines. This accreditation recognizes BCIT as an IAFN-approved provider of SANE. Read the complete article
Frequently Asked Questions
Forensic nursing is a critical field that provides care to victims of abuse and violence, and BCIT has set an important benchmark for forensic health sciences in Canada. Tara Wilkie, BCIT Instructor for Forensic Health Sciences program, joined the Simi Sara Show on Global News to talk about what it means to be a Forensic Nurse.
Listen to the audio clip