Overview
Appropriate application of forensic principles has become an important component of overall patient care when the patient is a victim of trauma, sexual assault, violence, or crime.  The clinical management of such victims must include not only medical care, but also the collection and protection of forensic evidence, effective communication with law enforcement and other agencies, and compliance with standards required in a forensic or legal investigation.  The judicial system relies heavily on medical-legal reports and testimony from health care professionals when charges are brought to court.
Fast track to Sexual Assault Nurse Examiner (SANE) training
Hospitals needing to train RNs as FNEs may request to enrol nurses directly in FSCT 7840— upon supervisor's request, the prerequisite will be waived.
If you're interested in studying forensic health science, please start by taking the introductory course, FSCT 7810: Introduction to Forensic Health Science.  This course provides an overview of the various components of forensic health sciences, and is taught online in an asynchronous format.  Although students must meet weekly deadlines, you may complete your studies at your own pace, on your own schedule.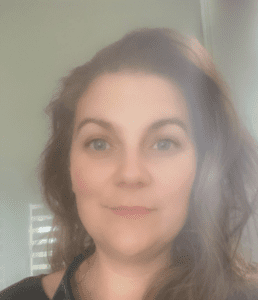 "FSCT 7810 exceeded my expectations! It provided me with an excellent introduction and overview of Forensic Health Sciences. The coursework was intriguing and allowed me to demonstrate my newfound knowledge and some creativity, and dare I also say – it was fun! Colin was an amazing instructor, clearly knowledgeable, engaging and passionate about forensic health science. This course has definitely motivated me to take more courses in this area."
Jaycee Arbour, Nurse Practitioner, Sherwood Park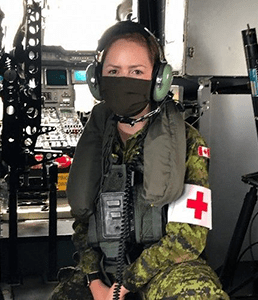 A flexible, online schedule let student Stephanie Patz juggle coursework with her duties as an army medic, deployed in the early days of the COVID-19 pandemic. This meant she could complete the BCIT part-time Introduction to Forensic Health Sciences even under very tough circumstances.
SANE Education
Forensic Nurse Examiner Microcredential (FNE MC):  Registered Nurses and Nurse Practitioners interested in the role of Sexual Assault Nurse Examiner (SANE) or Forensic Nurse Examiner (FNE) can become qualified by completing this 6-credit online Microcredential. This training was approved by the International Association of Forensic Nurses.  Learn more about the FNE MC.
Advanced Forensic Nurse Examiner Microcredential (AFNE MC): If you are already working as a Forensic Nurse Examiner, this flexible 3-credit microcredential will help you develop skills in specialized topics, such as preparing for court, forensic examination of strangulation injuries, indigenous cultural safety, and more.  Learn more about the AFNE MC .
Pediatric SANE Education: Registered Nurses, Nurse Practitioners, and Physicians who currently provide or will be providing pediatric sexual violence medical evaluations are eligible to take FSCT 9850: Pediatric Sexual Violence Examiner Core Education. This course is approved by the IAFN.
IAFN Accreditation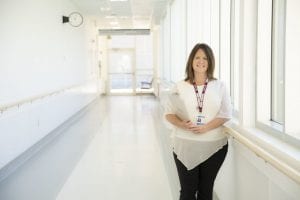 BCIT Forensic Health Sciences has received accreditation from the International Association of Forensic Nurses (IAFN) for two courses as having met the training content of the IAFN Sexual Assault Nurse Examiners (SANE) Education Guidelines. This accreditation recognizes BCIT as an IAFN-approved provider of SANE. Read the complete article
Death Investigation
Forensic Nurse Death Investigator Microcredential (FNDI MC): Nurses who are interested in the role of a nurse death investigator can learn skills in death investigation through this 6-credit microcredential.  Learn more about the FNDI MC here.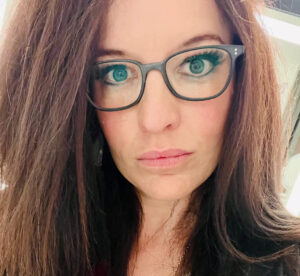 "I learned so much in the Forensic Nurse Death Investigator micro-credential, both from the skilled and experienced instructor as well as from my peers working in diverse areas. MY FNDI studies have helped me reframe my work with a critical understanding of Forensic Health Sciences. It has been a pleasure to have the opportunity to explore this challenging and thought-provoking area and discover a community of like-minded clinicians. I highly recommend these courses that can benefit nurses in all practice settings and contexts."
Angela Heino, Forensic Nurse Death Investigator grad
Frequently Asked Questions
Forensic nursing is a critical field that provides care to victims of abuse and violence, and BCIT has set an important benchmark for forensic health sciences in Canada. Tara Wilkie, BCIT Instructor for Forensic Health Sciences program, joined the Simi Sara Show on Global News to talk about what it means to be a Forensic Nurse.
Listen to the audio clip