Preceptorship in diagnostics, laboratory sciences, or advanced practice
Overview
This site provides you with information about clinical education for diagnostic, laboratory science, and advanced practice programs within the BCIT School of Health Sciences. This information is intended to support preceptors and clinical educators in various roles and responsibilities.
Teaching tips, helpful resources, and easy access to necessary information is available to guide the clinical preceptor in the changing and complex environment of clinical practice and education.
Students appreciate and often rely on the expertise and guidance of clinical practitioners. In turn, preceptoring provides an opportunity for growth and mentorship for the technologist. Building on teaching and learning skills is invaluable to our students, our professions, and our patients.
It is important that all partners in clinical education have a clear understanding of their own roles and responsibilities, as well as those of other members of the clinical education team.
Clinical trainers workshop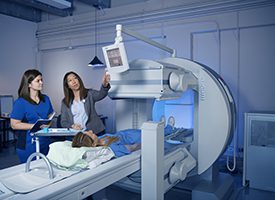 The School of Health Sciences Allied Health programs proudly present an annual workshop free for all preceptors that support our students in their clinical education! This is an excellent opportunity to learn, grow, and share learning and teaching experiences in an Interprofessional setting.
The full-day workshop includes a variety of high-caliber presentations aimed to equip today's educator to face the complexities we face in our student interactions and facilitations. In many cases, Continuing Professional Development credits are available from the professional association specific to your modality area as well.
The workshop is presented annually in March. Notification of details and registration information will be distributed to each clinical site's contact at the beginning of each calendar year. Please inquire at your site or with the program's clinical coordinator for more information – everyone is welcome!
Common resources
General information links
Our programs rely on many support structures to facilitate success for our learners. The following resources are used in many programs and may be of interest for further exploration:
HSPnet
HSPnet is a secured web-enabled system used for managing health sciences student placements in provinces across Canada and internationally. It increases availability and quality of practice education opportunities for students, and also streamlines processes, coordination, and communication amongst agencies.
If you are the receiving coordinator for your department, responsible for monitoring or managing incoming placement requests, please review this placement cycle overview for helpful information. There is also a list of Frequently Asked Questions.
CompTracker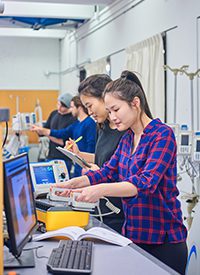 Through the use of mobile devices and a secure website, CompTracker enables students, instructors, and administrators to replace the old paper ways of tracking students. CompTracker is an easier, greener way to share communication and information regarding student progress while on clinical practicum.
Various program-specific resources as well as forms or exemplars can be found on the program's link above. For general CompTracker inquiries such as password information or online resources, please visit the support page.