The School of Health Sciences is strategically integrating IPE using a four-pillar framework [PDF]: curriculum, faculty development, practice education and culture in order to support success in interprofessional collaboration consistent with BCIT's vision, mission, and mandate.
Let's listen in on a conversation with Yvonne (Prosthetics and Orthotics), Shauna (Sonography), Tami (Sonography) and Connie (Nursing) discussing why they believe IPE curriculum is important in health science education.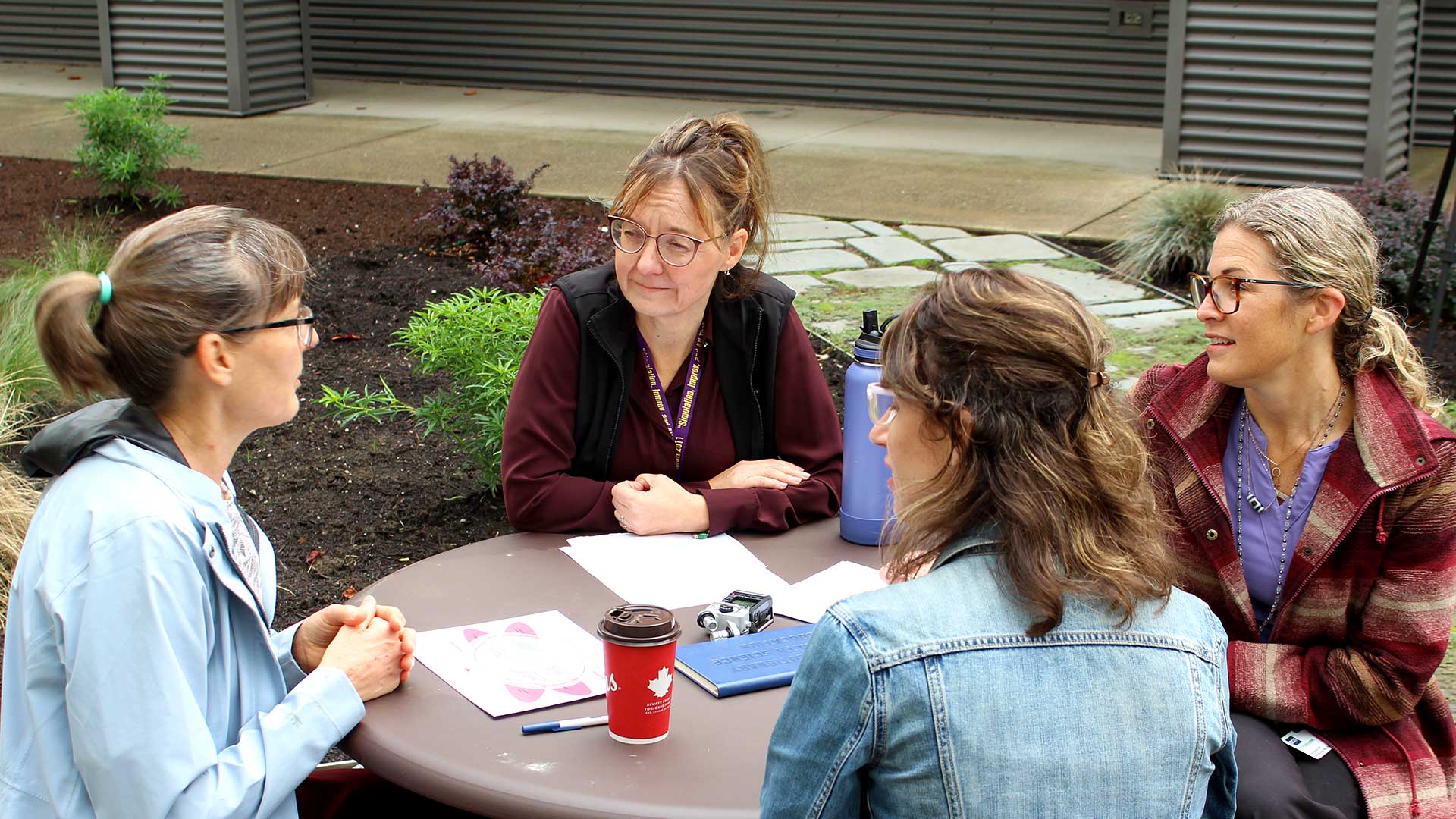 How do faculty learn more?
Faculty development:
IPE Pathway (ShareSpace login)
1. Interprofessional Collaboration – Part 1 IPE: Foundation
Introduces experiential collaborative activities to develop the foundational knowledge of content and processes required for creating and facilitating interprofessional experiential learning activities
2. Interprofessional Collaboration – Part 2 IPE: Facilitation
Introduces participants to the nature of interprofessional facilitation (IPF) in the education context
3. Interprofessional Collaboration – Facilitation Faculty Workshop – online delivery
4. Interprofessional Facilitator – CoP
Facilitating IPE Workshops with IPE facilitator team and completing IPF skills assessment
Ongoing professional development – conferences, certificates
Staff of BCIT register on SoHS Workshop Registration site (ShareSpace login).
BCIT encourages professional development for staff and faculty to collaborate and learn with others.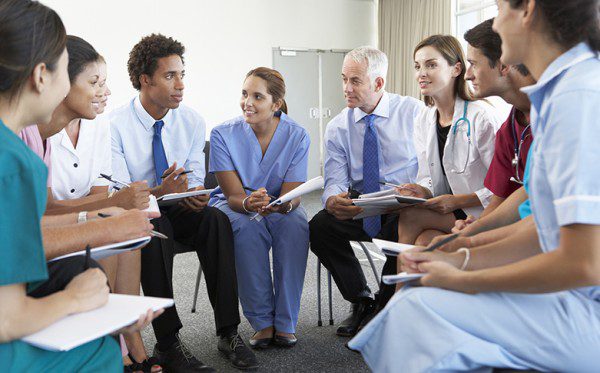 How do faculty support our healthcare partners?
Clinical Trainers Workshops
The School of Health Sciences Allied Health programs proudly present an annual workshop free for all preceptors who support our students in their clinical education in Diagnostic and Advanced Practice, Laboratory Sciences, and Allied Health programs! This is an excellent opportunity to learn, grow, and share learning and teaching experiences in an Interprofessional setting.
IPE extends beyond participation in workshops. School of Health Sciences programs also collaborate with other professions and industry to create IPE experiences for their students in online curriculum and clinical/practice/project courses.
See more details in Sharespace-Curriculum (employee login required).
For more information, please contact ipe@bcit.ca.