Academic institutions are the first entry point for students into healthcare and set the stage for developing competence in collaboration.
Teaching and Learning Processes for Students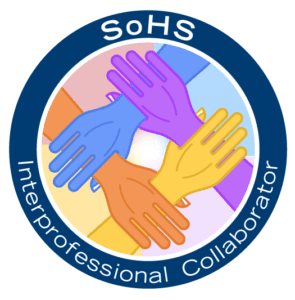 Foundational workshop series
Modular in order to integrate across multiple programs with varied credentials, competency profiles, program lengths, delivery methods and schedules. Badge for completion of 4 IPE workshops – SoHS Interprofessional Collaborator Statement of Attendance.
Participating in a workshop provides the student with a piece of the badge, resulting in the final badge once all 4 workshops are completed.
Please email ipe@bcit.ca for the more information on the curriculum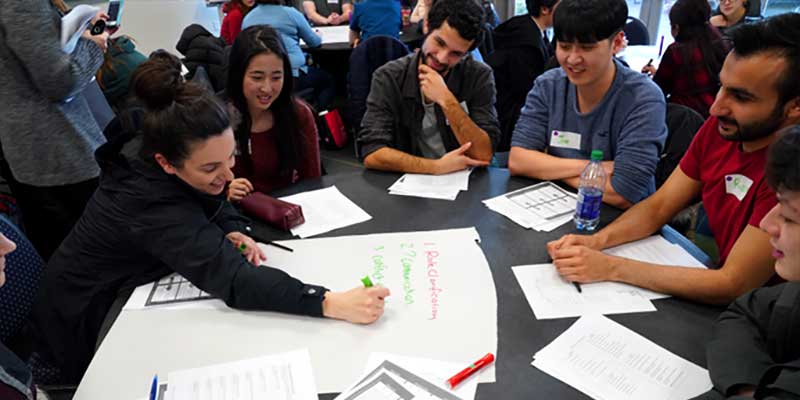 IPE extends beyond participation in workshops
BCIT's School of Health Sciences programs also collaborate with other professions and industry to create IPE experiences for their students in online curriculum and clinical/practice/project courses.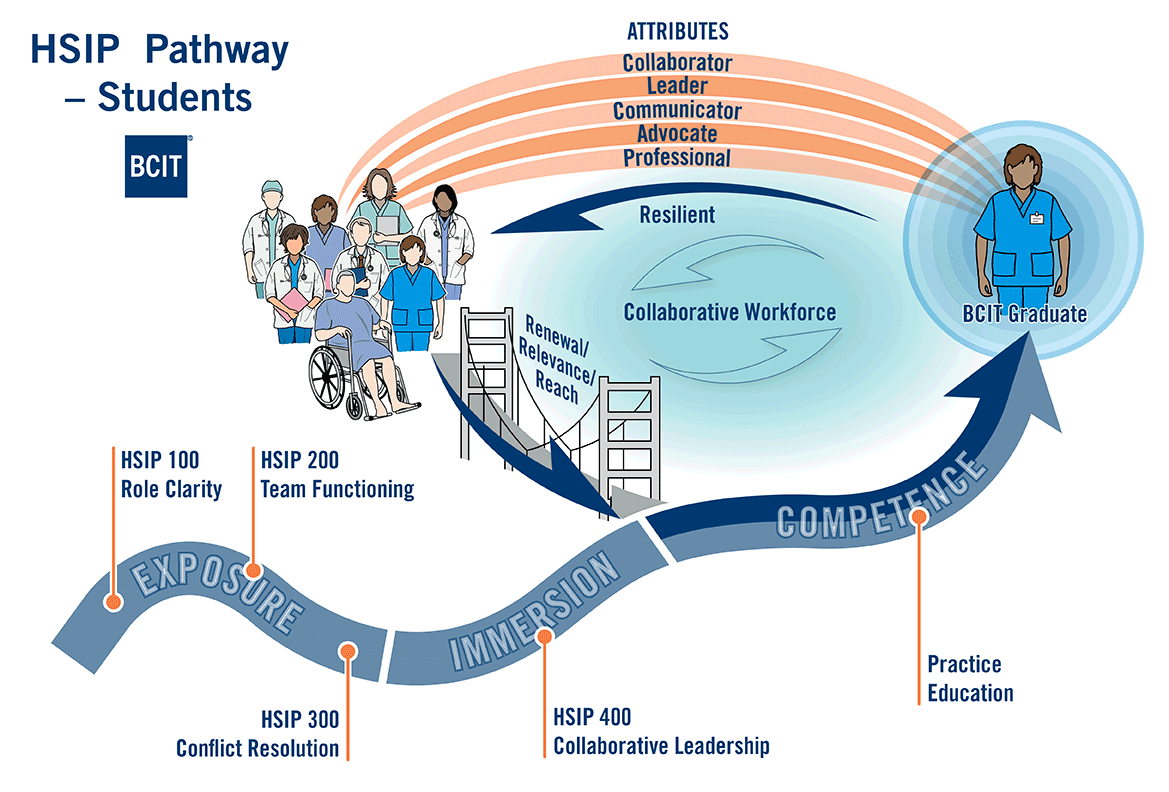 Learning never stops, after students graduate from their program they continue to learn in the healthcare setting and often return to BCIT to further their careers.
Watch the award-winning teamwork video created by Med Lab student Maryam Baghalha
IPE Student Testimonials
"Overall, I enjoyed working with other health science students who had slightly different perspectives to mine, and it opened my mind to how important it is in patient care to listen to and account for each perspective. I am glad that I got to learn about the roles of nurses and OH&S professionals as I knew very little about them before attending the workshop."
Sharon J.
"Being able to talk about hard situations like this and discuss the appropriate responses and actions for us to take as health care professionals will in turn help us in the future in our careers by improving our problem solving, conflict resolution and communication skills."
Siobhan F.
"I hope, with plenty of time and practice as well as studying and understanding all these components of interprofessional collaboration, that my confidence increases and that I will one day reach a stage where I am comfortable in sharing my thoughts and concerns with my team without fear. I think what will help me the most is always remembering that I have a duty to ensure that my patients feel safe in my care and that collaborative teamwork will only serve to enhance and provide quality patient care, which is the ultimate goal for all healthcare providers."
Sharon J.