Academic institutions are the first entry point for students into healthcare and set the stage for developing competence in collaboration.
Teaching and Learning Processes for Students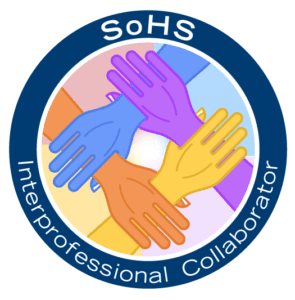 Foundational workshop series
Modular in order to integrate across multiple programs with varied credentials, competency profiles, program lengths, delivery methods and schedules. Badge for completion of 4 IPE workshops – SoHS Interprofessional Collaborator Statement of Attendance.
Participating in a workshop provides the student with a piece of the badge, resulting in the final badge once all 4 workshops are completed.
Please email ipe@bcit.ca for the more information on the curriculum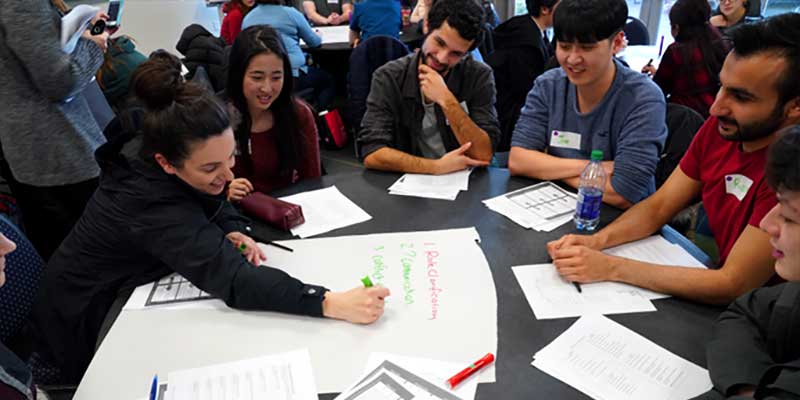 IPE extends beyond participation in workshops
BCIT's School of Health Sciences programs also collaborate with other professions and industry to create IPE experiences for their students in online curriculum and clinical/practice/project courses.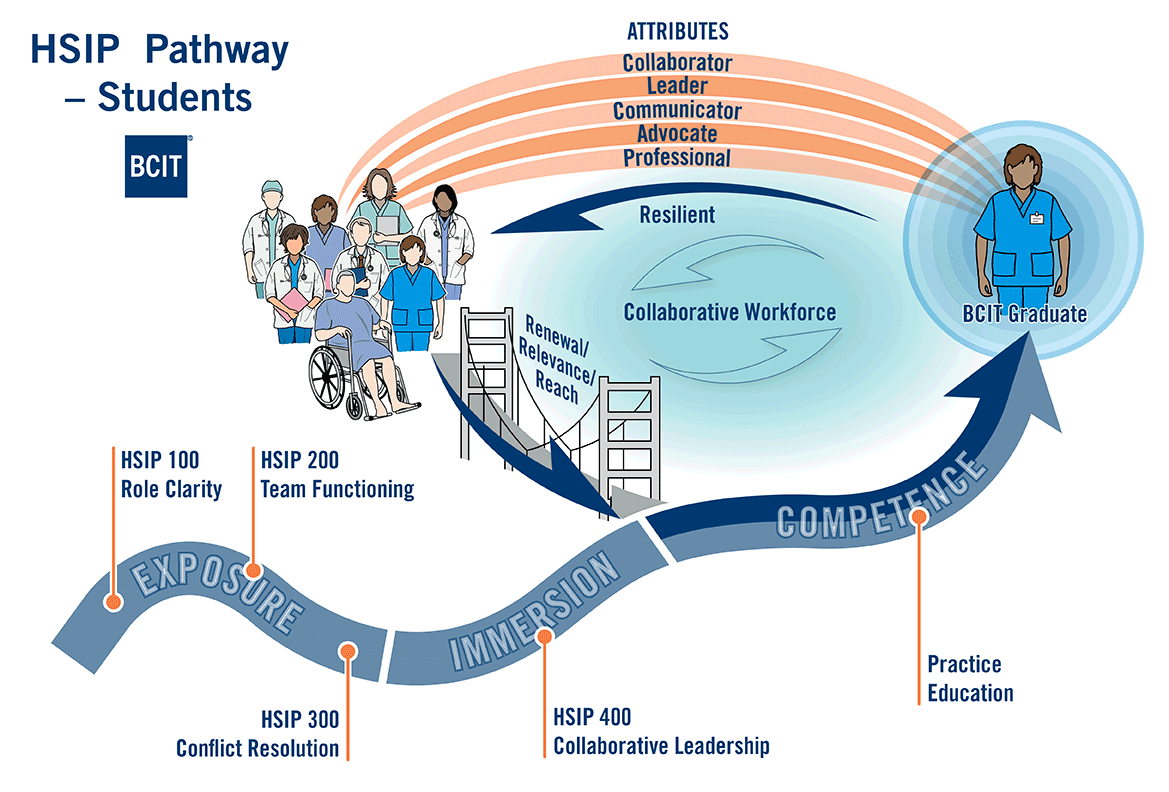 Learning never stops, after students graduate from their program they continue to learn in the healthcare setting and often return to BCIT to further their careers.
Watch the award-winning teamwork video created by Med Lab student Maryam Baghalha
IPE Student Testimonials