One of a kind
BCIT has many health sciences programs that are the only ones of their kind in BC, and some that are unique in Canada.
Learning options
There are many different kinds of learners. At BCIT, there are as many different ways as there are learners. These include:
Full-time Studies: These programs usually entail day-school studies, five days per week, following a set schedule).
Flexible Learning (Part-time Studies): Through Flexible Learning, learners take individual courses that may or may not lead to a credential.
Distance & Online Learning: these options are through correspondence; guided learning; and "virtual classroom"online learning.
Options to earn your credential
Entry-level: If you have completed high school and are looking for a dynamic career.
Advanced: If you have a credential and work experience, and are looking for further training, career advancement, or simply a change.
Degree: If you have a credential and work experience and want to advance your career with a degree, or if your desired occupation requires a degree.
Post-degree: After working for a little while, you may discover you want to specialize, or dive more in-depth into a particular area of work and study.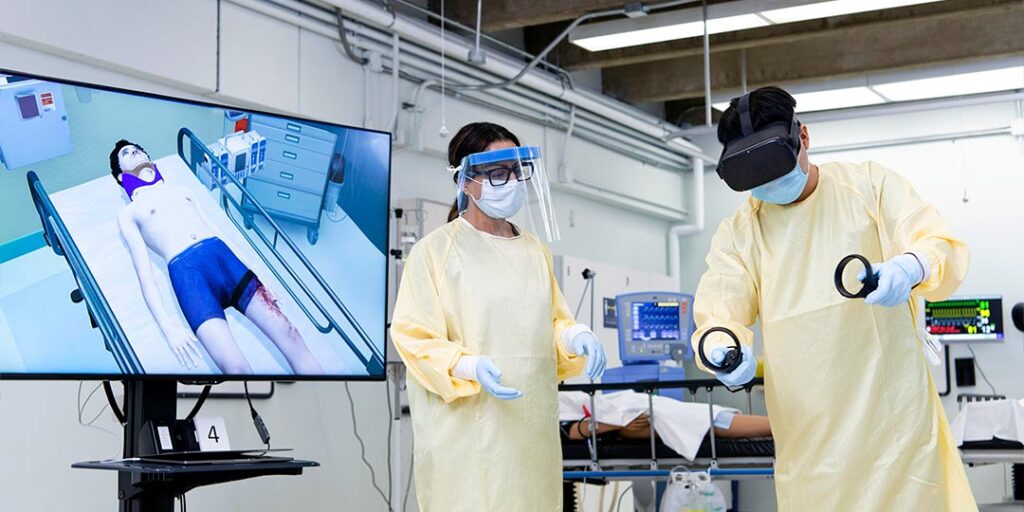 Experience makes the best teacher
Health Sciences faculty and staff bring wide-ranging, current, and ongoing relevant experience to their BCIT responsibilities:
Participating in the national accreditation of hospitals and educational programs.
Managing in the fields of general and specialty health care.
Providing governance of professional associations at provincial, national and international levels.
Speaking at provincial, national and international conferences.
Consulting and teaching, both nationally and internationally.
Curriculum
Health Sciences curriculum covers:
Systems and methods for preventing occupational diseases and injuries and for promoting health in the workplace.
Inspections, monitoring and enforcement of environmentally healthy procedures and installations, for protecting the public.
Acute care services, involving the application of a wide range of diagnostic, therapeutic and other medical intervention technologies.
Manufacturing, distribution and after-sales support of medical technology.
Biomedical engineering and development of specialty problem-based learning courses offered via the Internet.
Connections that make a difference
The School of Health Sciences maintains the quality and relevance of its health training programs through close liaison with employers and professional associations:
Advisory committees for each program.
Provincial, national and international accreditation.
Regular external and internal program assessments.
A variety of professional development provisions for faculty and staff.
Integration of a variety of learning strategies, including industrial experience through projects and practicums.