One Place. Endless Possibilities.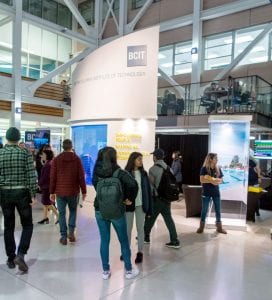 Big Info is the largest program expo and information session at BCIT. Held only twice each year, it's your chance to find out about all our programs – from business, computing, and health to engineering, trades, and applied sciences. Learn about certificate, diploma, and degree offerings, as well as full-time and part-time programs.
Attend Big Info
The next Big Info will take place in the fall at the Burnaby Campus. Check back often for updates.
Find out about other upcoming program information sessions.