Creating our future together
People Vision
Putting people at the core of everything we do is paramount.
Our Starting Point
The BCIT People Vision describes the Institute's goals and priorities in respect to our people—those who make us distinct and are at the core of everything we do.
In a complex and uncertain world, we must ensure that BCIT is a place in which we are always developing, while feeling valued, supported, and connected.
The development of the People Vision derives from this commitment, creating a framework for our efforts to support employee development, build an inspiring workplace, and honour our employees' commitment to BCIT.
Our Objectives
Growth
We aspire to support the personal and professional development of our employees, at the same time strengthening our organizational capacity for impact.
Effectiveness
We aspire to create a workplace that promotes and facilitates momentum, collaboration, and efficiency in all that we do.
Culture
We aspire to foster a collegial and positive environment that supports our employees in doing and being their best, knowing that their supervisors and peers have their backs.
Our People Proposition
The People Proposition captures our collective commitment to support our employees as they, in turn, support BCIT.
There are synergies between each core area that reinforce the importance of an integrated approach to our commitment to being a people-first organization.
Our core areas
Wellness
Support for our people in prioritizing their own health by leading a balanced lifestyle, underpinned by the creation of a workplace where employees can thrive.
Empowerment
Processes and competencies that enable employees to work productively and confidently in ways that advance the mission of BCIT.
Accountability
Systems that motivate and support responsibility and initiatives in how employees fulfill their current roles and prepare themselves for future roles.
Talent
Practices that help BCIT attract, develop, promote, and retain employees, enabling both personal development and organizational capacity building.
Connectedness
Mechanisms that leverage individual employee contributions in ways that yield more than the sum of the parts, inspiring a shared sense of community and purpose.
Just as its development was collaborative and consultative, successful implementation of the People Vision is dependent on continued partnership across the organization.
Moving Forward
The People Vision will be a roadmap for the Institute in the decisions we make and actions we take in respect of our employees. It will only take hold through collaboration and concerted pan-institutional effort led by key members of the People Vision Core Team including:
Ana Lopez, VP, People, Culture, and Inclusion
Chris Hudson, Director, Employee Relations
Jas Parmar, Director, Total Compensation and HR Systems
Lisa Ryan, Director, Organizational Development
Jennifer Figner, Provost and VP, Academic
Brian Hosier, Director, Learning & Teaching Centre
Kelly Friday, Director, Marketing & Communications
Steve Perry, Dean, School of Transportation
Heather Thomas, Benefits and Wellness Advisor
Hoby Chou, Manager, Service Enablement, IT Services
Jackie Gruber, Director, Respect, Diversity, and Inclusion Office
Kendal Regan, Consultant, Organizational Development
Interested in learning more?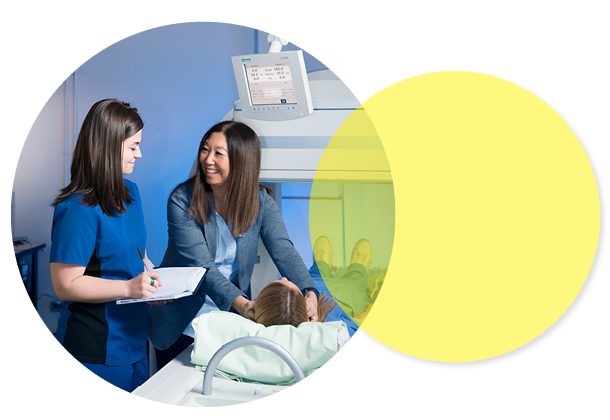 The British Columbia Institute of Technology acknowledges that our campuses are located on the unceded traditional territories of the Coast Salish Nations of Sḵwx̱wú7mesh (Squamish), səl̓ilwətaɁɬ (Tsleil-Waututh), and xwməθkwəy̓əm (Musqueam).