Our vision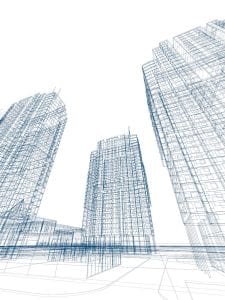 Empowering people. Shaping BC. Inspiring global progress.
Our mission
Partnering learners and industry for success through workforce development.
We're focusing on what sets BCIT apart: applied education and integration with industry.
We are also challenging ourselves to be more ambitious, more purposeful, and more integrated.
We are strengthening our commitment to improving the lives of the people who learn and work at BCIT.
Our values
Achieve excellence
Embrace innovation
Champion diversity & inclusion
Pursue collaboration
Engage with respect
Our guiding statements – vision, mission and values – are at the core of everything we do at BCIT.
Strategic priorities
Strategic Plan
Reach. Relevance. Renewal. 2019–2022
The Strategic Plan is our overarching document, setting out our commitments for the coming years.
There are three major commitments that shape our Strategic Plan. We are intent on being a people-focused organization that delivers future-proof applied education, amplifying our impact through globally relevant connections.
Learn more about our Strategic Plan
Strengthening Indigenous perspectives & priorities
We are committed to the actively encouraging the success of Indigenous learners, employees and communities, and embedding intellectual and cultural traditions throughout BCIT.
BCIT acknowledges that our campuses are located on the unceded territory of the Coast Salish Nations of Sḵwx̱wú7mesh (Squamish), səl̓ilwətaɁɬ (Tsleil-Waututh), and xwməθkwəy̓əm (Musqueam). BCIT has been educating and inspiring students for over half a century on their traditional lands and we acknowledge that we are deeply committed to doing our part in strengthening our relationship with Indigenous peoples in Canada.
Learn more about our Indigenous vision

Leading socially just lives within ecological limits
Our Sustainability Vision outlines a path for continued integration of sustainability through BCIT policies, practices, and culture.
In the Vision, we define sustainability as enabling people to live socially just lives within ecological limits, and the strategies outlined in the Vision support this. These strategies include changes in day-to day practice, advancing sustainable procurement, exploring sustainability through applied research and curriculum renewal, redeveloping our campuses as living labs, participating in international sustainability accountability reporting, continuing to build on the legacy of the Ecocity World Summit through the Ecocity Centre, and facilitating ongoing community dialogue about sustainability with our students, staff, and partners at home and around the world.
Learn more about our Sustainability vision
Actively engaging in the elimination of racism and discrimination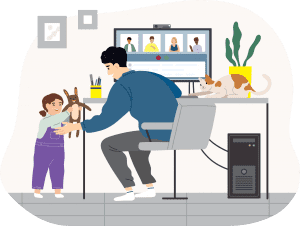 Our Anti-Racism Framework outlines our commitment to eliminating all forms of racism within our community. It identifies four key priority actions to advance anti-racism, including building awareness, using data to increase our understanding of the impacts of race, enacting policies and human resource strategies, and creating inclusive learning environments.
Learn more about our Anti-Racism Framework
Action plans & initiatives
We use action plans to focus on specific areas arising from the higher level Strategic Plan. These include:
Education plan: Emphasizing interdisciplinarity, flexibility and responsiveness to help BCIT lead the way—well past 2022.
Learn more about the Education plan
Campus development plan: A vision for the future of the Burnaby campus.
Learn more about the Campus plan
Strategic enrolment management plan: Addressing BCIT's enrolment cycle from end to end—from planning, through to retention, completion and transition to alumni.