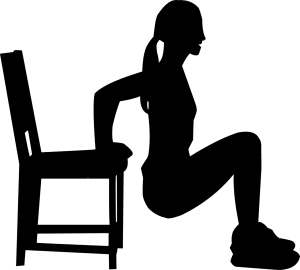 From stretch breaks at your desk to full body workouts, we have workout programs you can do at home. Exercise can help improve your energy during the day, and even help you sleep better at night – so take a few minutes to give these a try!
10 Simple Deskercises
Only have a few minutes? Take a break from studying to get up and try our 10 Simple Deskercises!
Quick full body workout
Watch our Fitness Coordinator, Tye, walk us through a quick, full body workout you can do using only a step, chair, or bench.
Full body workouts
Check out these full body workouts that you can do at home.
Milk jug workout: View on Instagram
Body weight only: View on Instagram
Resistance band workouts
Who knew there were so many ways to use a resistance band? Check out these resistance band workouts from one of BCIT Recreation's personal trainers, Adrienne.
Full body workout: View on Instagram
Glute workout: View on Instagram
Tabata leg workout
If you're looking for a challenging leg workout, try out this Tabata leg workout from our boxing instructor, Kevin.
DIY Pulley Back Day
If you're looking for a creative way to target your back, check out this workout which includes a tutorial for building your own pulley system
We'll be sharing more – check back soon!