Staying healthy means taking care of your mind and body. Try our wellness tips to help balance all aspects of your well-being!
Exercise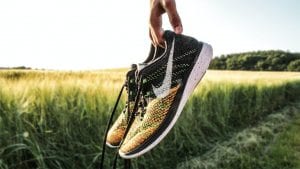 There's nothing quite like a HIIT class to mentally reboot. BCIT students & staff will have access to FREE virtual classes via Zoom. BCIT Recreation will be posting exercise videos, workout tips and ideas through our Instagram, Facebook, and Recreation Services Healthy at Home page.
BCIT Webinars
BCITSA is hosting a series of free weekly mindfulness and resiliency training webinars to help you manage stress and support your mental wellbeing. This event is facilitated by Scott Orth, Resiliency and Mindfulness Coach for CPAs. Register here.
Online Wellness Support Group Personalized Virtual Nutrition Coaching Mindfulness & Resilience Training Webinars. Are you feeling stressed & looking for support & connection with other BCIT students? Then sign up for a free online support group and learn new tools to support your mental health. Register here.
Find your Zen
Look into free apps such as Calm, Headspace or Booster Buddy to help you feel more at peace and grounded:
Calm is a free app which provides users with guided meditations, soothing music & bedtime stories.
Headspace is a guided meditation focusing on promoting mental stillness and well-being.
Booster Buddy is a free app which lets you choose from three cartoon buddies to check in with every day. Developed by Island Health, this app helps you manage your personal wellness journey and earn achievements as your sidekick guides you through a series of daily quests designed to establish and sustain positive habits.
Meditative breathing
Breathing is one of the most effective ways of managing stress. Practice the 4-7-8 exercise for relaxing your breath:
Exhale completely through your mouth, making a whoosh sound.
Close your mouth and inhale quietly through your nose to a mental count of four.
Hold your breath for a count of seven.
Exhale completely through your mouth, making a whoosh sound to a count of eight.
This is one breath. Now inhale again and repeat the cycle three more times for a total of four breaths.
Watch Laird Hamilton, world renowned Big Wave Surfer, talk about the importance of breath.
Unwind with a book
Reading can be a great escape and distraction from the stresses of everyday life. Reading can even relax your body by lowering your heart rate and easing the tension in your muscles. A 2009 study at the University of Sussex found that reading can reduce stress by up to 68% and can work faster than other proven methods like listening to music, going for a walk, or having a cup of tea.
Sleep
Sleep is the most important and effective thing you can do to reset your brain and body health each day.
Watch this Ted Talk on YouTube, "Sleep is Your Superpower", by Dr. Matthew Walker, author of the international best seller, Why We Sleep.
Find your rhythm. Track your sleep through your iPhone or Android.
Laughter
"Humour contributes to health & wellness by its ability to both build more positive emotion into your life and reduce feelings of anger, anxiety, and depression. Humor helps provide the emotional resilience to needed to meet the challenges presented by increasing stress in our personal & work lives. It is a powerful tool for coping with any form of life stress, and means a of sustaining a positive, optimistic attitude toward life" – Dr. Paul Mcghee, author of Humor: The Lighter Path to Resilience and Health.
Find humour wherever you can. Maybe it's by immersing yourself in the humour of others through a funny show, a favorite comedian, a joke, YouTube/social media clip etc. Look for humour in your everyday life.