Mission
BCIT Recreation Services is dedicated to the health and well-being of our students, faculty and staff, and members of the community. We consider recreation an integral part of campus life and welcome everyone to discover, participate and enjoy our many services. We encourage a well-balanced, active lifestyle that offsets the rigors of academia and everyday life.
Our team

Name: Lisa Sulatycki
Position: Operations Coordinator
Joined the Team: January, 2014
Hometown: North York, Ontario. Lisa received her Undergrad in Kinesiology from LSU and her Master in Sports Administration from KSU. She brings many years of experience in the athletic and recreation field. Lisa is responsible for the day-to-day operations of recreation and supervision of the staff. Outside of Rec, Lisa enjoys the outdoors, hiking and exploring BC. She is a sports fan and one of her favourite times of the year is March madness.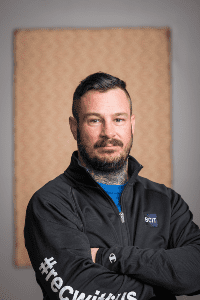 Name: Tyler Embree
Position: Fitness & Wellness Coordinator
Joined the Team: July, 2015
Hometown: Melbourne, Australia. Tyler has a BSc in Kinesiology from the University of Victoria and a Masters Degree in Exercise Science from the University of Melbourne. Tyler worked for the Ministry of Sport/Australian Institute of Sport as a state sport officer ensuring all schools across Australia were delivering the highest level of practice within the recreation setting. He happily brings that same level of high standard to BCIT. He has also owned several fitness centers in Florida, Seattle, Texas & Los Angeles. Tyler was responsible for designing and installing Burnaby's newly renovated fitness centre in 2016. He also oversees the fitness centres at AIC, ATC, BMC, the cycle studio, boxing studio, mind & body studio, and the activity room.

Name: Justin Lee
Position: Sports Programs and Intramurals Coordinator
Joined the Team: June, 2015
Hometown: Coquitlam, British Columbia. Justin was introduced to sport at a young age and played baseball and lacrosse competitively until the age of 18. His passion for sport carried through into his academic career.  Justin completed his Undergrad at Douglas College in Physical Education & Coaching and his M.A. in Olympic Studies through the German Sport University Cologne. At BCIT, Justin is responsible for organizing and facilitating the on-campus intramural sports leagues for students and staff. League administration, staff recruitment/training, and officiating games are all part of Justin's daily responsibilities at Recreation Services.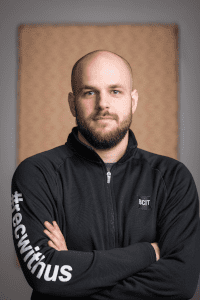 Name: Daniel Hannington
Position: Community Events & Engagement Coordinator
Joined the Team: August, 2018
Hometown: Ottawa, Ontario.  Daniel received his B.Comm. in Sports Administration from Laurentian University and brings with him a number of years of experience working for the Ottawa Senators of the NHL in events & community programs. Daniel is responsible for developing and overseeing recreation events and activities for all BCIT students, staff and public clients at all of BCIT's campuses. Outside of Rec, Daniel plays in an adult hockey league and coaches minor hockey in the PCMHA. When Daniel is not on the ice or behind the bench he can be found cheering for his hometown Senators and the Denver Broncos.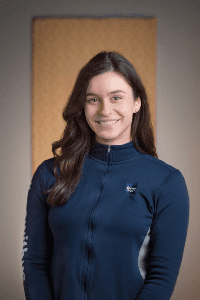 Name: Melissa Stamatovic
Position: Recreation Services Assistant
Joined the Team: July, 2019
Hometown: Port Coquitlam, British Columbia. Melissa received her Bachelor of Science in Kinesiology from SFU. Melissa has a number of years of experience working in a large post-secondary recreation facility and has past experience as a fitness programmer and personal trainer. Melissa is responsible for providing administrative support for the recreation department as well as assisting with the Fitness Centre operations. Outside of Rec, Melissa is frequently outdoors hiking and exploring BC. She also has a strong passion for human kinetics and bio mechanics.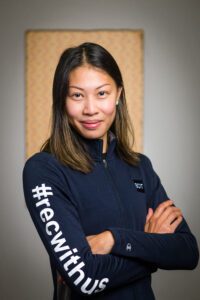 Name: Mikayla Wong
Position: Recreation Services Assistant
Joined the Team: July, 2021
Hometown: Burnaby, British Columbia. Mikayla received a Diploma in Recreation Leadership and Bachelor of Recreation Management at Langara College. She has a number of years of experience working in municipal recreation, primarily in arenas and community centres; she also has years of experience as a recreation programmer in a post-secondary recreation environment. Outside of Rec, Mikayla is involved in the climbing community as a certified Association of Canadian Mountain Guides instructor, route-setter and is an avid outdoor rock climber herself. She also enjoys snowboarding and is passionate about snuggling her two cats, Jalapeno and Habanero.