What started off as an ambitious student recycling project has now evolved into an entire green movement at BCIT. One person, or a small group, can really make a difference!
Coinciding with the 50th anniversary of Earth Day, BCIT launches its first Sustainability Vision.
The BCIT Sustainability Vision reflects the interests of the nearly 800 students, faculty, staff, and partners who provided their input on sustainability at BCIT, and outlines a path for continued integration of sustainability through BCIT policies, practices, and culture.
We define sustainability as "enabling people to lead socially just lives within ecological limits."
Dr. Jennie Moore is recognized for her sustainability work. Dr. Jennie Moore, Associate Dean, Building Design and Construction Technology in the BCIT School of Construction and the Environment at the time, received the prestigious YWCA Women of Distinction Award in Environmental Sustainability for 2017. Jennie was recognized for—among other things—leading BCIT's sustainability policy, facilitating the development of new educational programs and credentials to meet the needs of BC's emerging green economy, and launching Metro Vancouver's Sustainable Region Initiative.
BCIT announces it will host the 2019 Ecocity World Summit in Vancouver, British Columbia, Canada. The Ecocity World Summit series, held every two years since 1990, has developed into one of the most globally significant forums for addressing the complex challenges facing humanity in a rapidly urbanising world.
BCIT is recognized as one of Canada's top 50 Greenest Employers. The new Gateway Building opens on the Burnaby campus. Gateway was built to the LEEDS Gold standard, featuring geothermal heating, smart grid metering and advanced energy controls.
The Green Team's playful Heat Savers campaign launches with the serious goal of reducing BCIT's CO2 emissions.
The Sustainability Committee introduces an innovative Revolving Green Fund to finance on-campus sustainability projects with a clear ROI.
BCIT establishes a Sustainability Committee, with members representing the breadth and depth of the Institute, from VP's to students. The Committee's mandate was to embed sustainability in operations, education, and the BCIT community.
Major initiatives include power conservation, paper reduction, and a start to construction of the new energy efficient SW1 Gateway Building.
BCIT's new vision is to be integral to the economic, social and environmental prosperity of British Columbia.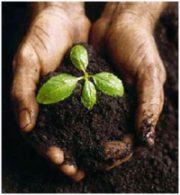 BCIT launches the Pacific Spirit Project, Canada's first post-secondary training initiative to help faculty learn how to meaningfully integrate sustainability into the classroom. Resource specialists facilitated and catalyzed discussions about how to develop a green curriculum and its integration and role in the broader community.
BCIT formally adopts concept of transforming it's campuses into living laboratories of sustainability.
Open House features a sustainability pavilion celebrating the efforts of the Institute's new Green Team.
BCIT Board of Governors passes motion endorsing sustainability in pursuit of being educational leaders and innovators.
BCIT's Energy Management Project has saved $1.3 Million in energy costs in under four years.
Even with the low emissions from electrical generation in BC, the greenhouse gas reductions from BCIT's Energy Management project will have a positive impact on the environment. The annual savings of 2,282 tonnes achieved in the last fiscal period are equivalent to:
494 passenger cars not driven for one year
5,307 barrels of oil
58,513 tree seedlings grown for 10 years
95,083 propane cylinders used for home barbecues
BCIT was presented with a PowerSmart Excellence Award from BC Hydro.
BCIT, supported by regional government organizations, industry associations and material suppliers, creates a green roof research program at the Great Northern Way campus to gather climate-specific performance data, provide third-party testing and verification, and determine feasibility of green roofs.
Earth Day celebrations at Guichon Creek includes tree seedling giveaway in BCIT's composted "black gold" dirt. BCIT's cafeteria composting expands to include staff lunchroom organic waste.
BCIT Fish, Wildlife & Recreation's Mark Angelo, an internationally renowned river advocate and Order of Canada recipient, relates creek history and his vision at the first annual Guichon Creek Revival. Angelo is an inaugural recipient of a UN International Year of Fresh Water Science, Education and Conservation Award.
A new rectangular solar/PV Power Tower is added to Burnaby campus for training and research; each side has eight 240-Watt solar photovoltaic modules with "rainbow" photovoltaic cells to show the BIPV architectural possibilities.
A new Environmental Education Coordinator is welcomed to BCIT.
BCIT undertakes a Solid Waste Audit [PDF] to re-evaluate its waste management systems. Results show approximately 43% of our waste is still diverted from landfills through recycling and composting. New "zero waste" strategies for increasing efficiency are recommended.
BCIT attempts to reduce paper consumption through a double-siding awareness campaign.
To help meet Canada's international commitment to stabilize greenhouse gas emissions, BCIT commits to increasing the organization's energy efficiency through light fittings and upgrades, boiler upgrades, compressed air improvements and an expanded education and awareness program. Energy Management Action Plan [PDF]
Student Association Hosts EcoXmas!, for conscientious vendors to sell local, reused/recycled, low/no packaging, or non-toxic products. Participants also offered workshops and ideas for making homemade gifts, and helping to "curb consumption."
"Sustainability" booklet designed to assist teaching staff and administrators in incorporating sustainability into their curriculum, focuses attention on a new bottom line – a triple bottom line – including economics, ethics and ecology.
The Automated Business Equipment Program begins a machine recycling program, redistributing parts from old photocopiers and printers to programs like BCIT robotics and science programs in primary and secondary schools. The machines are a great source for high-quality ground glass mirrors, lenses, motors, gears, and wiring.
Student Association and BCIT launch the first annual environmental award, the Earth Apple, on Earth Day, April 22. Winners can be individuals, departments, or an on-campus service provider that instituted waste reduction, energy/material efficiency initiatives, or any other environmental friendliness over the year.
Student Association and the Environmental Awareness Committee incorporate a sustainability theme into Open House. This involves educational events such as the Watershed Walk, and sustainability theme contests for department displays. Student Association partners up with the Jack Bell Foundation, a non-profit, free service carpooling organization, expanding the program's membership beyond BCIT, and offering vanpooling.
Student Association and BCIT purchase 170,000 red wiggler worms and build one of Canada's largest composting systems, processing organic waste from campus cafeterias. Now part of daily operations, composters process approximately 60 kg per day of coffee, fruit and vegetable cuttings, and reduce campus waste by about 16 tonnes per fiscal year: an annual savings of over $1,700.00.
Eco-Fair becomes a semi-annual exposition showcasing environmental technologies, lifestyles and careers.
The term "living laboratories of sustainability" was coined by BCIT researcher in a collaborative research project with SFU aimed at improving the relationship between people and their living and working environments.
Hundreds attended Eco-Fair, with the Honorable Minister Sihota as the keynote speaker.
Carpool registration database system is set up within the Environmental Action Centre.
Enviro-Line introduced to increase awareness of environmental citizenship. BCIT's first Eco-Fair draws approximately 250 students and staff. Greening Our Campus campaign launched. To reduce Styrofoam use, the Lug-A-Mug program offers discounted coffee to staff and students using reusable mugs.
Environmental Action Centre storm drain marking program remind us that whatever we put on the road ends up polluting fish habitat in Guichon Creek, which flows through and under the campus.
BCIT introduces Bachelor of Environmental Technology Program.
BCIT Facilities Management takes over large-scale recycling operations of 17 different materials, and marketing paper, scrap metal and wood. Waste audit reveals recycling has diverted an estimated 43% from landfills, compared to 1990 levels, saving thousands of dollars in disposal costs. Glass bottle and aluminum can bins are placed all over campus, and offices and hallways receive paper recycling bags. Cardboard only bins are placed alongside dumpsters.
Student Association opens the Environmental Action Centre to work with and educate the campus community on waste reduction and sustainable practices, develop new projects and programs, and produce workshops and special events.
Blue bag program implemented in Residence. Campus recycling program expanded to include scrap metal, gyproc, laser cartridges, printer ribbons, photocopy toner bottles, household batteries, automotive batteries, tires, used oil and oil filters, waste wood, and antifreeze.
BCIT's Environmental Policy [PDF] is passed, affirming an institute responsibility to operate in a manner which protects the environment and conserves resources.
Clear glass recycling introduced. First meeting of the Institute for Environmental Initiatives held. Recycling starts to pay for itself.
BCIT Environmental Awareness Committee established, with members representing four Schools, administration, purchasing and Student Council. Recycling program is expanded to cardboard and phone books. Student Association hires a full-time recycling coordinator.
A Business student starts research into a recycling program for BCIT. By 1990, government funds the program start-up for white and mixed paper, with BCIT and Student Association as partners. Aluminum cans are recycled in partnership with Alcan.