Marine Studies in Vancouver Canada
BCIT is the primary provider of accredited professional training for the maritime industry in Western Canada. We offer a wide range of courses and programs in navigation, marine engineering, seamanship, and maritime safety and security.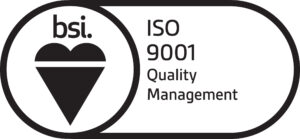 ISO 9001:2015 Certified
NOTE: All mid-term and final examinations are required to be held at the Marine campus.
In order to receive a Transport Canada Training Certificate, students must provide proof of successful completion of prerequisites to the instructor on the first day of your course.
A full listing of Transport Canada Approved Physicians is available through Transport Canada.
Programs
Diploma
Associate Certificate
Certificate
Canadian Maritime Document (CMD)
You must have a Candidate Document Number (CDN) in order to get a Canadian Maritime Document (CMD) or other Transportation Canada Marine Safety (TCMS) document.
Download Transport Canada Ship Safety Bulletin [PDF] for more info.
Join us for an Information Session!
Information Sessions are a simple way to learn more about a program, related careers, and to get your questions answered by faculty and staff.