Set your career sailing
The BCIT School of Transportation's Marine Campus is the primary provider of accredited professional training for the maritime industry in Western Canada. We offer a wide range of courses and programs in navigation, marine engineering, seamanship, and maritime safety and security. The campus is equipped with advanced simulators, labs, and workshops that provide students with hands-on experience in a realistic maritime environment. Graduates from our programs are well-prepared for careers in the marine industry, and have opportunities to work on a variety of vessels such as cargo ships, tankers, ferries, and cruise ships. With a strong reputation for producing highly skilled graduates, we are a top choice for those looking to start or advance their career in the marine industry.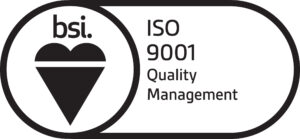 Part-time Courses
Our most popular Flexible Learning option, part-time courses and programs allow you to build your education to suit your needs. Discover options including flexible daytime delivery, evening classes, online classes, or a even a mix of all three. Part-time courses are great if you want to take a single course to explore an interest, you can't commit to a full-time, day school program, or if you want to work toward a credential at your own pace. Click the drop-down menu below to see what the School of Transportation has to offer for scheduled BCIT Marine Courses 2023 and, view the Spring/Summer 2023 course schedule and the Fall 2023 course schedule.
Students must provide proof of successful completion of prerequisites to the instructor on the first day of courses in order to receive a Transport Canada Training Certificate or Statement of Completion letter.  Some listed courses are preparatory courses with examinations held directly at Transport Canada, marine safety.
A full listing of Transport Canada Approved Physicians is available through Transport Canada.
International Students
International students attending courses or programs will not be eligible to receive a Transport Canada training certificate.  Student will receive a statement of completion for courses or, a BCIT certificate or diploma for completed programs. International students fees apply to all courses and programs.
Canadian Maritime Document (CMD)
You must have a Candidate Document Number (CDN) in order to obtain a Canadian Maritime Document (CMD) or other Transportation Canada Marine Safety (TCMS) document. Download the Transport Canada Ship Safety Bulletin [PDF] for more info.
Upcoming information sessions