Train for a career in rail
Learn how to start your career in this exciting high-demand industry. Railway jobs provide good pay and excellent benefits. Always wondered what it would be like to work with trains? Join us for an online info session to find out more!
Documents
Work conditions and requirements
Featured courses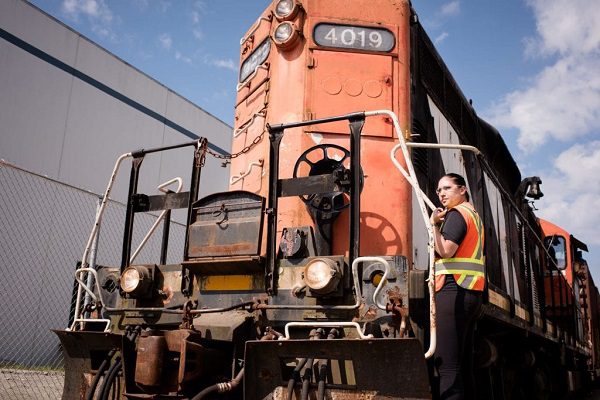 Railway and Rail Yard Employment Skills
RAIL 1001
Gain the knowledge and practical skills required for employment within the many industrial railway, short line and railway supplier environments.
5 weeks part-time, blended format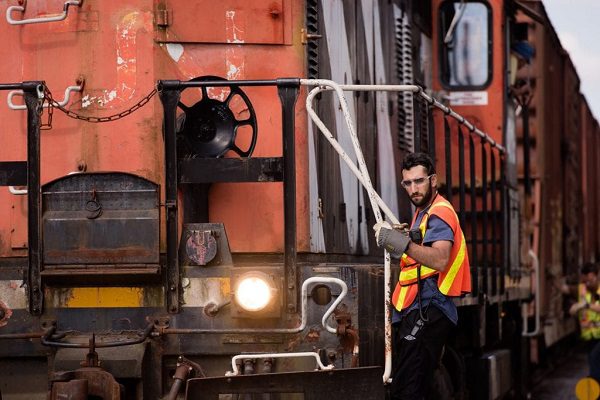 Canadian Rail Operating Rules Certification
RAIL 1010
This course will provide the full Canadian Rail Operating Rules (CROR) that governs federally regulated railway operations in Canada.
3 weeks, part-time, virtual classroom
NEW COURSE – coming soon!
Railway Conductor and Operations
RAIL 1020 – Railway Conductor and Operations
An advanced course in railway operations covering the important skills and knowledge essential for employment as a railway conductor. This includes the role and responsibilities of a railway conductor handling train operations.
5 weeks
Part-time
Blended format
Taking all three of these recommended courses (Rail 1001, Rail 1010, and Rail 1020) will provide you with the equivalent level of training as the full Railway Conductor program*. These courses add together to provide all of the Railway Association of Canada curriculum content for approved colleges. Successful graduates would be deemed to have met the training requirements, proficiency assessments and qualifications required to work in the role of a railway conductor at a class 1 railway.
Railway Conductor and Operations Associate Certificate program meets the Railway Association of Canada requirements for full class 1 Conductors.
BCIT has been delivering education in the railway sector for over 15 years. We are one of the three colleges in Canada that offers this type of training, however we are the only college that has a certified industrial railway (BC) with the Minister's operating certificate.
Key features of our facility include:
BCIT's own dedicated and secure industrial railway yard for students / trainees to perform railway practical tasks
Over 1650 feet of secure track, with four different switches, GP9 locomotive, a rail car mover and a fleet of rail cars
Industry training
BCIT can create custom courses designed to meet your operational needs. Training can be delivered on your site, or at our yard on Annacis Island. Examples of our industry services include:
Site risk assessments, SMS and GOI creation, modification, recommendations for changes to the latest regulations
Refresher training for recertification in CROR, signals, TDG, air brakes, and more.
Theoretical reviews, practical training and proficiency assessments.
Railway Association of Canada learning guides are provided in many of the courses as reference material for students to keep.
If you wish to receive a full listing of options and available training, please contact us.
Railway Safety Videos
BCIT's Railway training department has developed safety videos in support of the railway sector. These were created by the BCIT Learning and Teaching Centre (LTC), to provide students and industry with video demonstrations of safe work practices in railways.  Videos are stored in Vimeo and produced by Ian Whittlesey of LTC's Media Production team.
Additional railway courses
Everything from railway culture, safety, transportation of dangerous goods, air brakes, and non-main track industrial rules. It is all here!
In addition to the following part-time courses, customized part-time courses may be arranged.
Podcast
Simi Sara interviews our instructor Vince Jones on the future of careers in the railway industry.