Overview
Nuclear medicine uses biological tracers combined with radioactive material to produce images that help diagnose and manage disease. As a specialized branch of non-invasive diagnostic imaging, nuclear medicine stands out for its ability to detect subtle changes in the body's function, allowing early detection of a wide range of disorders.
About the program
BCIT's highly regarded Nuclear Medicine Technology program is the only one of its kind in BC. Our quality instructors and in-hospital clinical training prepare students to start their careers the moment they graduate.
A continuous 24-month, full-time, diploma program
On-campus lectures and labs provide the fundamentals of nuclear medicine and patient care
Clinical experiences at nuclear medicine facilities in BC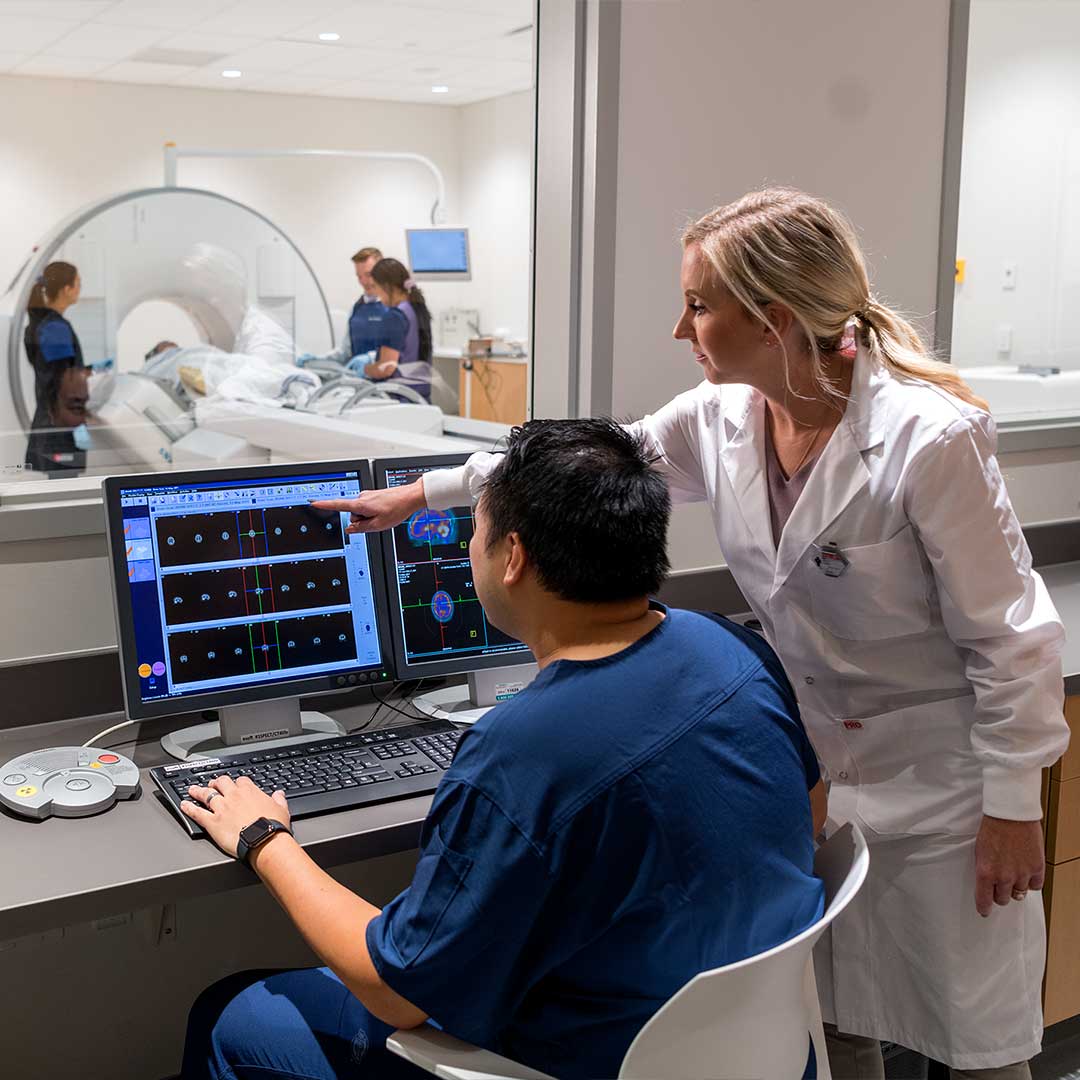 To learn more about BCIT's Nuclear Medicine Diploma program, visit Program Details.
Who it's for
This program is for individuals who:
Have a high school diploma or higher level of education
Have demonstrated a strong aptitude for sciences
Want to work directly with patients as part of a collaborative healthcare team
Thrive in an innovative, technical, and caring environment
Are interested in developing problem-solving and critical thinking skills
Have manual dexterity to work with sensitive material and equipment
Does this sound like you? See Entrance Requirements to find out if this program is a good fit for you.
What grads can do
Our grads are an integral part of patient care. See Graduating and Jobs to learn what a future in nuclear medicine looks like.
Entrance Requirements
Note: In alignment with public health orders, this program requires that students be vaccinated for a number of communicable diseases – including COVID-19.
Graduating & Jobs
Our graduates work
Our grads work in hospital nuclear medicine departments, performing diagnostic imaging for a diverse group of patients. It's a challenging, hands-on environment. We make sure you graduate with everything needed to thrive and provide the best diagnostic procedures and patient care possible.
Career opportunities
Grads write the Canadian Association of Medical Radiation Technologists (CAMRT) certification exam to earn their Registered Technologist Nuclear Medicine (RTNM) designation.
Nuclear medicine grads can find work as nuclear medicine technologists in the field of medical radiation sciences. Annual full-time salaries start at approximately $52,000. Our grads support patients from all walks of life in various stages of health, including patients who:
Are hospitalized or bedridden
Range in ages from infant to seniors
Are in various stages of disease diagnosis and treatment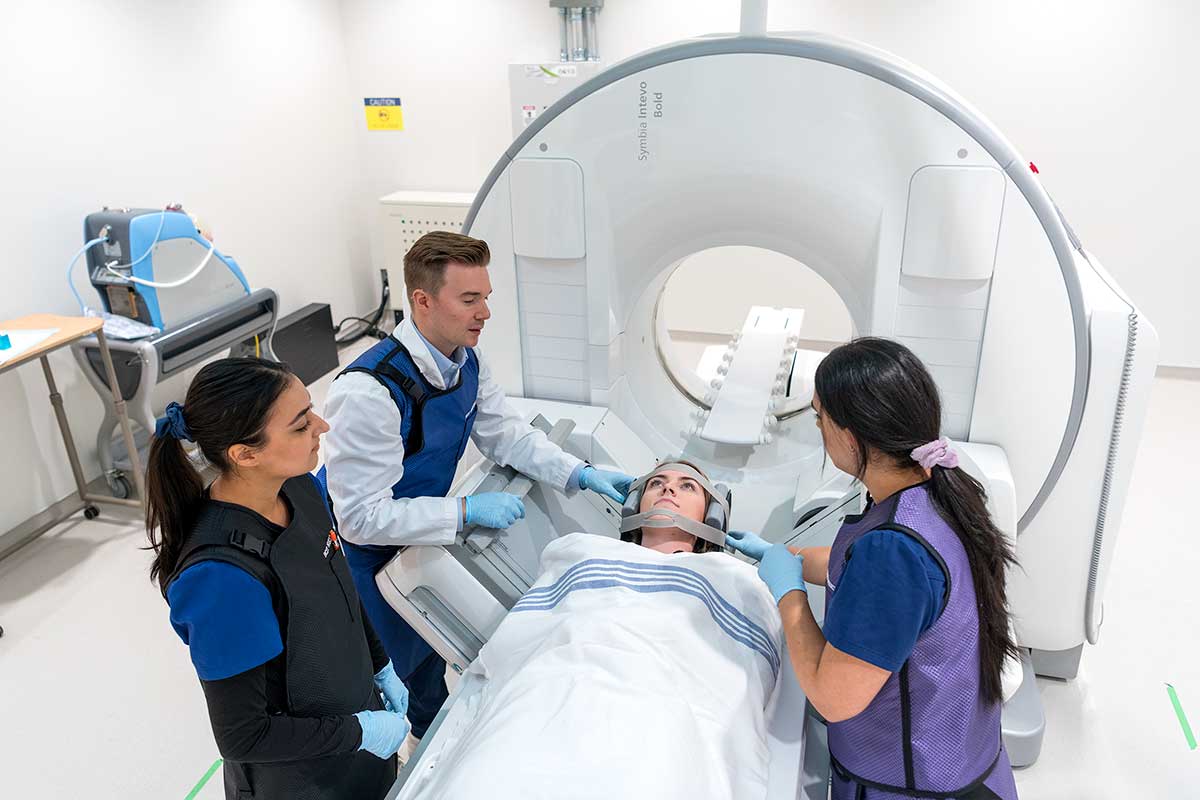 Keep learning
Enhance your education through post-diploma part-time studies in Health Leadership, Radiation Therapy, or Magnetic Resonance Imaging.
Faculty, Advisors & Staff
The Nuclear Medicine faculty are known for their skills, expertise, and dedication to student learning. Our instructors are all CAMRT certified technologists and many remain active in the profession.
Subscribe
Sign up to receive updates, invitations to events, and information about BCIT and your program.
We promise not to spam you, we won't share your personal information, and you can unsubscribe at any time.
Programs and courses are subject to change without notice.