Overview
The Mechanical Engineering Technology, Mechanical Systems option prepares you for the jobs of the future by teaching you about designing and installing environmental systems in residential, commercial, and industrial buildings. Graduates will be equipped with skills to apply them at work in the rapidly evolving green economy.
About the program
Start your career with the specialty diploma in Mechanical Engineering Technology, Mechanical Systems option. This program option concentrates on providing comprehensive engineering skills that can be applied in:
Heating, ventilating and air conditioning (HVAC)
Plumbing and fire protection systems
Energy management
Energy conversion
These systems provide comfortable, healthy, safe environments for buildings that are energy-efficient and cost-effective.
Entrance Requirements
Find out more about getting started in the program!
If the Mechanical Systems program interests you, review the entrance requirements. If you have questions regarding the entrance requirements and equivalents, please contact Program Advising.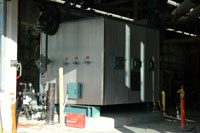 If you qualify, you may want to attend an information session or spend-a-day exploring the program. You'll meet students and instructors, and get a hands-on feel for what the program is about.
Costs & Supplies
Find out how much you will need to complete your diploma in Mechanical Engineering, Mechanical Systems option!
The information below will help you determine the cost of taking the program and assist you in developing a budget for your two years of study. If you have concerns about being able to afford the program, please visit Financial Aid to learn how you can benefit from financial assistance.
Courses
All the Mechanical Engineering programs share a common first year of studies. In the first year of the program, emphasis is put on building the foundations of engineering in topics such as communications, mathematics, applied and natural science. Other courses introduce 2D and 3D computer-aided design, machine shop practice and computing.
In the second year of the program, there is an emphasis on learning key engineering concepts and how those concepts may be applied to solving real-life problems. You will be challenged with higher-level problems and applications in mechanical engineering, culminating in a final project that encompasses many topics that you have learned.
Mechanical term structure
Each year of the program is divided into two terms. The first term runs from September to December (about 15 weeks), and the second term runs from January to the end of May (about 20 weeks), with a one week break in the middle.
The program matrix below will show how courses are structured over terms and you will be able to access course descriptions and course outlines.
Program Details
Mechanical Systems
Learn how to design energy-efficient and economically practical equipment in residential, commercial, and industrial buildings. The Mechanical Systems option focuses on providing comfortable, healthy, safe environments using heating, ventilating, air conditioning, plumbing, environmental controls, and fire protection systems.
How will I learn?
Your studies will be a blend of classroom lectures and practical laboratory sessions using the latest software and equipment. Small-group tutorials guide you through real-world examples and teach you how to solve problems.
Most of our labs offer individual computer-equipped workstations with specialized applications installed. The labs also provide test equipment, measurement instruments, experiment platforms, and sample industrial components.
All students participate in a final project in the second year of the program. The project is an integral program component and incorporates many of the topics you have learned. You may be required to participate in work experience activities at an industry sponsor's regular place of business.
Graduating & Jobs
Explore the great opportunities in Mechanical Systems!
A great future awaits you when you complete your education and training in Mechanical Systems. As a technologist, you will have a real edge in the job market working for a broad range of excellent employers.
What's in it for you?
A rewarding job as a technologist
A BCIT diploma opens the door to an exciting job as a technologist – a technical expert who helps others by solving a wide range of technical problems. Technologists are respected as hard-working, creative, and knowledgeable people.
An edge in the job market
A BCIT diploma shows potential employers that you are accomplished, focused, and serious about your chosen career path. Our programs and courses provide both fundamental theoretical knowledge and hands-on practical skills to help you "hit the ground running" in a new job. Graduates say that BCIT was extremely helpful in preparing them for employment.
A broad range of employment possibilities
The job market for mechanical engineering technologists is great. Almost every major economic sector needs people with these skills. Qualified technologists are well-paid and in high demand. Graduates can work in technical sales, project management, technical communication, and many other fields in addition to the traditional engineering areas.
Some of the many employers of BCIT's Mechanical Engineering Technologist Graduates include:
Faculty, Advisors & Staff
A team of committed educators, staff and industry advisors work hard to help make students successful in their Mechanical Engineering Technology program.
You will learn from experienced instructors, many who are professional mechanical engineers with advanced degrees. Our faculty come from a wide spectrum of industrial backgrounds and continue to maintain close ties with industry.
Faculty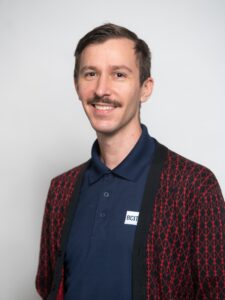 Skai Edwards, MSc, P.Eng.
Program Head, Mechanical Systems
Tel: 604-432-8541
Email: skai_edwards@bcit.ca

Mohammad Alemi, PhD, P.Eng.
Program Head, Mechanical Manufacturing
Tel: 604-456-8044
Email: malemi3@bcit.ca

Vahid Askari, PhD, P.Eng.
Faculty
Tel: 604-431-4906
Email: vaskari@bcit.ca

Tayfun Aydin, PhD, P.Eng.
Faculty
Tel: 604-432-8926
Email: Tayfun_Aydin@bcit.ca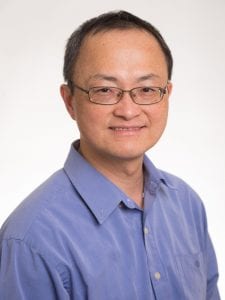 Henry Chang, PhD, P.L.Eng
Faculty
Tel: 604-432-8923
Email: Henry_Chang@bcit.ca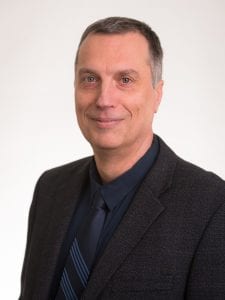 Olivian Ciobanu, PhD, P.Eng.
Faculty
Tel: 604-451-6831
Email: ociobanu@bcit.ca

Johan Fourie, PhD, P.Eng.
Faculty
Tel: 604-453-4013
Email: Johan_Fourie@bcit.ca

Shervin Jannesar, PhD, P.Eng.
Program Head, Mechanical First Year
Tel: 604-456-1252
Email: sjannesar@bcit.ca

Sirine Maalej, PhD, P.Eng.
Faculty
Tel: 604-456-1248
Email: smaalej@bcit.ca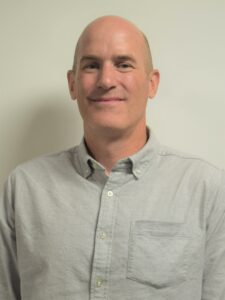 Lee McClelland, BASc
Faculty
Tel: 604-456-8032
Email: lee_mcclelland@bcit.ca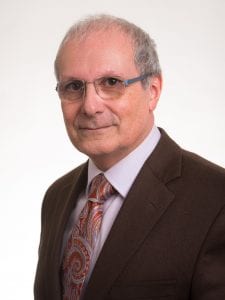 Koorosh Nikfetrat, PhD, P.Eng.
Faculty
Tel: 604-451-6829
Email: Koorosh_Nikfetrat@bcit.ca

Cyrus Raoufi, PhD, P.Eng.
Program Head, Mechanical Design
Tel: 604-432-8331
Email: Cyrus_Raoufi@bcit.ca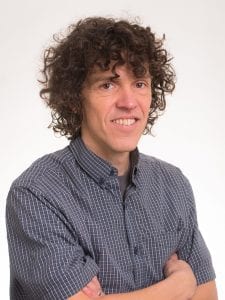 Martin Strange, BEng, P.Eng.
Program Head, BEng, Mechanical Engineering
Tel: 604-432-8332
Email: mstrange@bcit.ca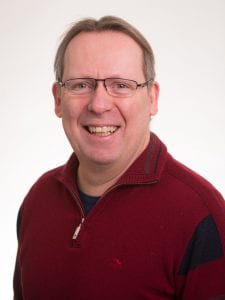 David Stropky, PhD, P.Eng.
Faculty
Tel: 604-451-6827
Email: David_Stropky@bcit.ca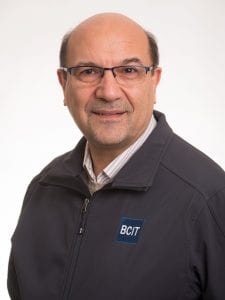 Mehrzad Tabatabaian, PhD, P.Eng.
Faculty
Tel: 604-456-1104
Email: Mehrzad_Tabatabaian@bcit.ca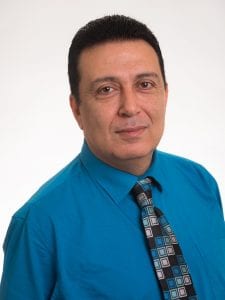 Rageey Youssef, PhD, P.Eng.
Faculty
Tel: 604-432-8638
Email: Rageey_Youssef@bcit.ca
Assistant instructors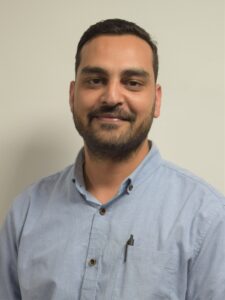 Ranbir Ajji, DiplT
Assistant Instructor
Tel: 604-432-8663
Email: ranbir_ajji@bcit.ca

Brian Ennis, BTech, MEd
Assistant Instructor
Tel: 604-451-6830
Email: Brian_Ennis@bcit.ca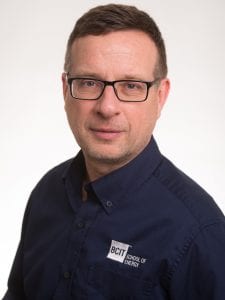 Adrian Fengler, DiplT
Assistant Instructor
Tel: 604-451-6725
Email: afengler@bcit.ca

Ali Mohammad-Vali, BEng, P.Eng.
Assistant Instructor
Tel: 604-432-8971
Email: ali_mohammad_vali@bcit.ca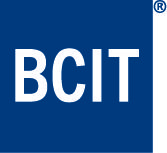 Maejor Sidhu, MEng, P.Eng.
Assistant Instructor
Tel: 604-451-6708
Email: maejor_sidhu@bcit.ca
Technical staff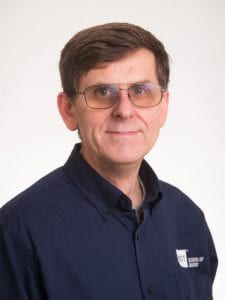 Christopher Townsend, DipIT
Technician
Tel: 604-451-6724
Email: ctownsend@bcit.ca
Staff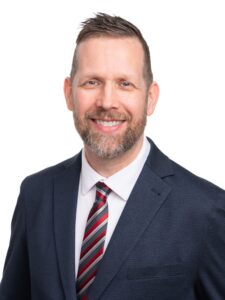 Stephen McMillan, MEng, P.Eng., RSE
Associate Dean
Tel: 604-432-8280
Email: Stephen_McMillan@bcit.ca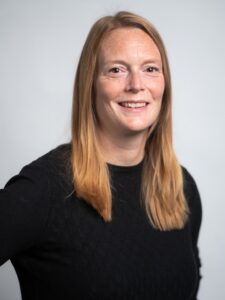 Courtney Neish
Administrative Assistant
Tel: 604-432-8274
Email: Courtney_Neish@bcit.ca

Melissa Hart
Program Assistant
Tel: 604-451-6868
Email: Melissa_Hart@bcit.ca
Advisory committee
An advisory board of experts in this field, from some of B.C.'s top companies, helps us keep our program and courses up to date with the latest research and industry trends.
Ron Braun
Flow Consulting Group
Dan Lee
Williams Engineering Canada Ltd.
Greg Lee
WSP Engineering
John Makepeace
Jadewest Engineering Co. Ltd.
Gordon McDonald
Introba
Mike Vesterback
National Hydronics Group
Baxter Wong
Rocky Point Engineering Ltd.
Testimonial
Leendace Perez, graduate of Mechanical Engineering – Systems
"Upon graduating high school, I knew that BCIT was where I wanted to do my post-secondary studies. My older sister did her education at BCIT and I saw the opportunities it brought to her, so it made my decision to enter the institute even easier. I also recognized that BCIT was known for giving students practical knowledge and hands-on experience.
When I finally settled on applying to the Mechanical Engineering program, I knew that the hands-on experience I would experience at BCIT would further develop my knowledge in Mechanical Engineering.
The Mechanical Engineering program at BCIT offers students different paths to take. One path leads to a bachelor's degree and the rest will lead students to a diploma.
When I first started my education at BCIT, I wanted to pursue a degree, but as time went on, I found myself questioning if that was the path for me.
At the beginning of my second semester of first year, the CSME club held an industry night. This was the perfect chance to see what each path leads to after graduation.
I saw a booth and it looked like the company worked on buildings. I've always loved buildings and architecture, so I went to check it out. While I was at the booth, I got to learn more about what projects the company pursues and I was instantly drawn in. I ended up spending the whole night there.
To cut a long story short, going to that booth solidified my decision to take the Mechanical Systems option and graduate with a diploma. One of the people at the booth graduated from BCIT with his diploma. He made it very clear that the Systems option was intensive, but it gave students a good stepping stone for transitioning to work in the industry.
The Systems option has specific courses that dial down on the most important aspects of HVAC and Plumbing design. Courses like Load Analysis and Plumbing & Fire Protection prepare students for what's to come when they are in the industry. Throughout all of second year, the students are exposed to AutoCAD and Revit. Knowing how to use these programs gives students a big advantage when they enter the workforce.
Furthermore, students in the Systems option are guaranteed a project sponsor for their Capstone. In my opinion, the Capstone project was what prepared me the most for the industry. It challenged me to work with an assigned partner, coordinate our designs, schedule meetings, and communicate with our sponsor.
Finding a job in the HVAC and Plumbing industry after graduating from BCIT with a Mechanical Systems Diploma was not hard. The industry is rapidly growing, and employers recognize that the students who graduate from the Systems option will easily tackle what is put in front of them."
Subscribe
Sign up to receive updates, invitations to events, and information about BCIT and your program.
We promise not to spam you, we won't share your personal information, and you can unsubscribe at any time.
Programs and courses are subject to change without notice.